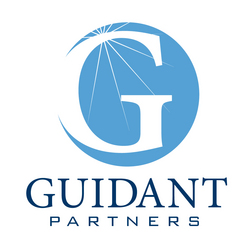 Guidant Associates will substantially reduce a company's IT costs because 90% of what we do can be accomplished remotely.
Nashville, TN (PRWEB) December 13, 2009
Guidant Partners, an Information Technology (IT) managed service provider, and Maxim Networx, a voice/IP/data engineering service and support company, have combined forces to form Guidant Associates, a New York-based company. Guidant Partners, headquartered in Nashville, will provide data and managed services to Guidant Associates, while Maxim Networx, based in New York, will supply the telecommunication systems and local service.
A successful four-year partnership with several New York-based clients is what led the two companies to create this joint venture. "Just one example of our partnership is how we designed and rebuilt the entire network and telecommunications infrastructure for a healthcare provider with 23 locations and over 1400 employees," says CEO of Guidant Partners Steve Burgess. "We saved them millions of dollars over the past few years by taking them from 84% uptime to 99.998%. We have worked together with other clients and have proven we can be equally successful working as a team."
"I am very excited about the breadth of products and services Guidant Associates brings to our collective clients, as well as the national opportunity it brings to our organizations," says Bob Van, President of Maxim Networx. "Both Maxim Networx and Guidant Partners have been in business for over 20 years. We have both proven to be leaders in our individual markets and industries. Our combined experience, knowledge and financial strength will provide our clients an extremely cost effective solution for all their IT and communications needs."
According to Burgess, "Guidant Associates will substantially reduce a company's IT costs because 90% of what we do can be accomplished remotely. The cost of hiring IT personnel in New York is substantially higher than in Tennessee. Guidant Associates' clients will receive the same IT services for a much lower price." He adds, "Combined with Maxim Networx' local service, we can be on-site for support whenever needed. Our clients will get the best of both worlds."
Guidant Partners is located at 714 Airpark Center Drive in Nashville. To learn more or request a free technology savings analysis for your business, visit guidantpartners.com, email info (at) guidantpartners (dot) com or call 615-277-3361. Their office hours are Monday through Friday, 8am to 5pm with client support available 24 hours a day, 7 days a week.
###