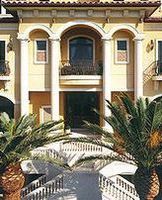 …with lower prices and compared to the higher priced markets of Manhattan, London & the French Riviera, Los Angeles luxury real estate may be considered an international bargain…
Beverly Hills, CA (PRWEB) December 11, 2009
The Beverly Hills real estate market, long considered a favorite locale of the world's rich and famous, is showing signs of being one of the first luxury markets to show signs of a comeback. A combination of lower prices, an established market place, a flourishing entertainment industry and LA's unique cosmopolitan lifestyle are bringing back buyers, both locally and globally.
While the number of Beverly Hills pending sales has been steadily rising in the last few months, the November 2009 reports for the exclusive 90210 zip code showed a 25% increase from the previous month and reflected an overall 109% increase from two years ago (November 2007). Greg Moesser, an Estates Director at Prudential CA Realty, Beverly Hills and http://www.LAClassicEstates.com said, "While my foreign inquiries began to rise after the changing real estate markets of Europe & Asia, my global inquiries have more than doubled since the recent Dubai crisis. In addition to Beverly Hills, there is also a strong interest in the Los Angeles Westside areas of Bel Air, Hollywood Hills, and Malibu". The Los Angeles property market has often been considered a "good value", especially when compared to the higher priced markets of Manhattan, London & the French Riviera. Now that current Los Angeles area prices have dropped as much as 30% to 40% from the market peak of a few years ago, this world class city may also be considered an international bargain.
The most exclusive neighborhoods are limited in the amount of land and properties that are available and sophisticated buyers are seizing the opportunity to acquire homes that rarely come up for sale or would be much higher priced during different economic times. Greg also says "My last two transactions involved multiple offers which is a strong indication of a rebounding market. I'm now updating all my buyers and sellers on a daily basis and keeping a close eye on our current supply and demand activity." After the bursting bubble of many speculative markets, buyers & investors are returning to the stability of market with an established infrastructure. The Los Angeles area offers a year round resort style climate, a leading world economy, luxury shopping, gourmet restaurants, a world-class cosmopolitan & celebrity lifestyle and, of course, fabulous homes, private estates and luxury condos.
LAClassicEstates.com was rated Los Angeles' #1 BEST Luxury Real Estate Website by American Luxury Estates Magazine. The site is updated daily and offers the latest tips for Buyers & Sellers, market trends & news reports, monthly sales statistics, neighborhood information, and shows every property currently for sale in Beverly Hills, Bel Air, Hollywood Hills, Malibu & Los Angeles, California USA from $500,000 to over $50 Million.
If you would like more information on this topic, or to schedule an interview with Greg Moesser (Prudential CA Realty, Beverly Hills), please call 310-770-9014 or http://www.LAClassicEstates.com.
# # #