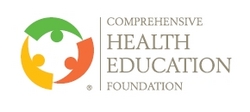 We are honored to welcome Drew to our Board for his leadership and expertise in the business sector
SEATTLE, WA (PRWEB) December 11, 2009
Comprehensive Health Education Foundation (C.H.E.F.®) announced that it has elected Drew MacAfee to its Board of Directors. MacAfee is a Principal and Business Leader at Mercer Consulting in Spokane, Washington, who brings valued human resources and healthcare expertise and perspective to the C.H.E.F. Board.
MacAfee has held leadership positions in numerous organizations during his more than thirty-year career. Most recently, he was President and CEO of Physician Hospital Community Organization, a regional TPA and PPO Network. Prior to that, MacAfee held roles in Executive Human Resources for firms such as Washington Trust Bank, Univar / Van Waters & Rogers, Inc., Ciba Geigy, SpaceLabs, and Sundstrand.
MacAfee is actively involved in several nonprofit Boards, serving as the prior President of the Board of Trustees for Vanessa Behan Crisis Nursery; a member of the Board of Directors for the PHCO; and an Advisory board member for the Masters program in Organizational Leadership at Gonzaga University. He has also served as past President of the Pacific Northwest Human Resources Association Seattle Chapter. MacAfee received a Bachelors Degree in Industrial Relations from Northern Illinois University and a Masters Degree in Psychology and Organizational Development from Central Washington University.
"We are honored to welcome Drew to our Board for his leadership and expertise in the business sector," said Larry Clark, C.H.E.F.'s President and Chief Executive Officer. "His dedication and commitment to organizational development, human resources, and the healthcare sector will be a welcome addition to our Board, and we look forward to Drew's future contributions in helping us to advance our mission."
About Comprehensive Health Education Foundation
Founded in 1974, Seattle-based Comprehensive Health Education Foundation (C.H.E.F.®) is a nationally known nonprofit organization whose mission is to promote health and quality of life through education. With a long history of innovation in bringing better health to individuals and communities, C.H.E.F.'s efforts today focus on eliminating health inequities through a powerful combination of advocacy, education, grant-making, and partnerships, as well as consulting. Whether assisting organizations in becoming more effective advocates for change, or providing consulting through its MissionWise® division to help organizations better deliver services and become more sustainable, C.H.E.F. brings together foundations, government, nonprofits, and coalitions to create a social movement to eliminate health inequities. For information about C.H.E.F. and MissionWise, please visit http://www.chef.org and http://www.missionwise.org or call 1.800.323.2433.
# # #