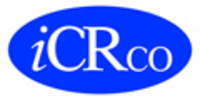 Add a quoteAnother breakthrough in PACS, Clarity RACR (remote access and configuration tool) was introduced to rave reviews as well. Clarity RACR allows iCRco to remotely configure and monitor the health of each Clarity PACS system installed.
Torrance, CA (PRWEB) December 11, 2009
iCRco introduced a line of new software and hardware products at this year's RSNA. In the arena of new hardware, the new products range from the Long Bone iDR, the world's only scanning DR machine that can expose a continuous 51 inch image for full spine x-rays. The second product and most popular at the show is the new Vmotion which instantly converts your existing Analog GE AMX 4 and 4+ to digital. The next of the new product offerings is a 24 volt DC battery unit called iSupply. This unit when used to power a CR provides upto 270 scans before recharging, and is just what the mobile and field use communities have been asking for. Also shown at the RSNA were brand new portable carts for the VertX and the iCR3600 CR lines. These are intended for mobile hospital use and where space is a premium respectively. As for new innovations in software, iCRco introduced Captera the new touch screen capable image acquisition and management software as well as Clarity PACS version 2.0 . These products displayed the enterprise level capabilities of both Captera the acquisition station and Clarity PACS software offered by iCRco.
Vmotion, digital conversion kit specifically designed for AMX, proved to be a show stopper, due to its simple and compact integration to GE AMX 4 and 4+ portable x-ray machines. The conversion kit consists of VertX computed radiography system, iSupply battery pack and a touch screen computer. One hour, simple integration of the VertX onto the AMX will allow hospitals to get years more out of their existing analog portable investments. Costing much less than purchasing a brand new digital portable x-ray machine, or DR based portables, Vmotion is the logical and most cost effective way to convert to digital in the hospital environment. iSupply, the 24 volt battery pack will change how portable imaging is done, considering you can scan up to 270 digital images on a single scan saving time and increasing throughput.
In the software arena, iCRco introduced Captera, a brand new image acquisition and management software with advanced capabilities and a fresh and modern interface which provides easy to use, simple workflow. You can view the introductory video to Captera on the iCRco website.
For iCRco's robust and enterprise level Clarity PACS, version 2.0 was introduced to an overwhelmingly positive response. This version of the PACS which will be released to the public in 2010 includes enterprise level features like, fully DICOM compatible hanging protocols, fully DICOM structured reporting tools and extensive administration and configuration tools to customize the system for optimal productivity in every facility.
iCRco also introduced many exciting new modules called Clarity Elements to the Clarity PACS which will make any PACS environment complete without needing any third party software to bridge the EMR with PACS or the need for third party data import tool. For example, Clarity Elements DICOM importer can be purchased as a standalone solution and can import any DICOM or non standard documents and sends to Clarity PACS allowing rapid and easy reconciliation of imported patient information with the Clarity Archive.
Another breakthrough in PACS, Clarity RACR (remote access and configuration tool) was introduced to rave reviews as well. Clarity RACR allows iCRco to remotely configure and monitor the health of each Clarity PACS system installed. Clarity RACR software is configured to auto monitor the system prior to deploying it and it is monitored around the clock, informing iCRco support staff of any problems to ensure maximum uptime for Clarity PACS users. In many cases problems that may arise are fixed before our customers even realize they ever existed. This tool provides peace of mind for iCRco customers and brings confidence to all of our partners and distributors.
Last but not least iCRco introduced iClarity, an iPhone image viewing application. With this app radiologist can configure an existing Clarity PACS to mirror the archive to his or her iPhone instantly. This allows the radiologist to see his or her patient list, studies waiting to be read, and can decide whether the patient needs immediate attention. In this very first version of iClarity, features like, search and sort options, zoom, pan and window level functions were introduced. Those who have been demonstrated the product expressed it is by far the most optimized and easy to use image viewing app for the iPhone. iClarity will be available in iTunes store in the first quarter or 2010 with additional annotation tools and reporting functions.
iCRco has recently been named the only CR manufacturer to be rated "A" by KLAS in sales, service and technology fields and scored 100% for customer satisfaction in software functionality. iCRco has also expanded its presence at RSNA 2009 with an additional booth for the Military division
About iCRco:
iCRco, Inc., based in Torrance, CA, is an established, privately-held, global leader in providing innovative digital x-ray imaging solutions, including a complete suite of x-ray imaging hardware, PACS, imaging software and integrated solutions for the medical, chiropractic, dental, veterinary and non-destructive testing markets. Founded in 1990 by Stephen Neushul, iCRco has introduced several innovative technologies with their direct digital radiography, computed radiography, film digitizer and PACS product lines. In 2002 iCRco introduced the first computed radiography machine to have True Flat Scan Path™ technology. This technology ensures phosphor plates never leaves the cassette and produces life time artifact free digital x-ray images. These revolutionary products enable iCRco customers to experience the true low cost of ownership of digital x-ray imaging.
iCRco Military Division is a separate facility with the purpose of supplying and servicing military and governmental business. iCRco was awarded the US Military contract for portable CR systems in 2008 and has been fulfilling VertX orders monthly.
Learn more about iCRco: http://www.icrcompany.com
Contact:
Marketing Manager
Seyhan Gulen
sgulen(at)icrcompany(dot)com
# # #