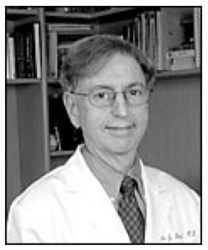 It's an honor to be included in Westchester magazine's 'Top Doctors 2009' – especially because this is based on input from my peers
Norwalk, CT (PRWEB) December 14, 2009
In its annual "Top Doctors" issue, Westchester magazine included Dr. John Stangel as a lead fertility doctor in the area for reproductive endocrinology. Dr. Stangel is the Westchester County Medical Director of Reproductive Medicine Associates of Connecticut (RMACT) and has his office in Rye, NY. Along with his RMACT colleagues, Dr. Stangel helps patients overcome their fertility challenges in order to successfully become pregnant.
"It's an honor to be included in Westchester magazine's 'Top Doctors 2009' - especially because this is based on input from my peers," said Dr. Stangel. "During my thirty years of practice, I've enjoyed making an impact on this great community and am touched by this accolade."
Westchester magazine's assessment is based on a rigorous, peer-reviewed process by the renowned healthcare research firm Castle Connelly Medical Ltd. The annual article includes 166 local doctors and was featured in the November issue.
Along with his work at RMACT, Dr. Stangel is also president of the Westchester County Medical Society. He is board certified in Reproductive Endocrinology and Infertility and has been in private practice since 1976. Among Dr. Stangel's former positions are: Medical Director of IVF America Program Westchester in Port Chester, NY; Clinical Associate Professor in the Department of Obstetrics & Gynecology at New York Medical College at Metropolitan Hospital in NY and at Westchester County Medical Center in Valhalla, NY.
Dr. Stangel has published numerous scientific papers and articles and has contributed to many textbooks. His most recent book, co-authored with Joan Liebman-Smith, Ph.D., and Jacqueline Nardi Egan, is 'The Unofficial Guide to Overcoming Infertility', published by Macmillan. He is also the editor and contributing author of the textbook, 'Infertility Surgery'. Dr. Stangel has also authored a laymen guide to infertility entitled, 'The New Fertility and Conception'.
About RMACT
Reproductive Medicine Associates of Connecticut (RMACT) fertility clinic specializes in the treatment of infertility. With Connecticut fertility clinic and egg donation offices in Norwalk, Danbury and Greenwich, and affiliate New York fertility clinics serving Westchester, Putnam and Dutchess counties, our team of Board-Certified Reproductive Endocrinologists offer a wide range of infertility treatments from basic fertility services including ovulation induction and intrauterine insemination (IUI) to the most advanced assisted reproductive technologies including In-Vitro Fertilization (IVF), Egg Donation and Preimplantation Genetic Diagnosis (PGD). The RMACT team of fertility doctors includes, Dr. Mark P. Leondires, Dr. Spencer S. Richlin, Dr. Joshua M. Hurwitz and Dr. Cynthia M. Murdock. All physicians are members of the American Society for Reproductive Medicine (ASRM), the Society for Assisted Reproductive Technology (SART) and the Fairfield County and Connecticut Medical Societies. RMACT's IVF laboratory is accredited by the College of American Pathologists (CAP), and CLIA; other accreditations include the Accreditation Association for Ambulatory Health Care (AAAHC) and the American Institute for Ultrasound in Medicine (AIUM). RMACT offers individualized infertility treatment plans in a patient-focused and supportive environment. Support services, such as, infertility treatment financing, psychological counseling, acupuncture and yoga are also available. For more information visit, http://www.RMACT.com.
# # #