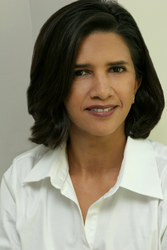 Our first priority is to provide development and support that meets the needs of our customers
Atlanta, GA (PRWEB) December 14, 2009
itaas, Inc. a leader in the development and delivery of interactive television solutions, announced the expansion of facilities and staff across its US and India offices in line with the continued fast paced growth of the cable and IPTV industry.
With the significant increase of IP and Cable technology initiatives across multiple platforms, itaas has expanded its teams and infrastructure across the US with resources to support various technology and service provider segments. In India, itaas has moved to larger facilities in Noida (a technology center in the Delhi metropolitan area), with advanced technology teams and an expanded lab for both cable and IP systems.
"Growing consumer demand for interactivity across multiple devices, combined with content accessibility whenever the consumer desires, has led to new and expanded technology initiatives with our customers." said Vibha Rustagi, CEO and President of itaas, "We recognized the need for software development that enables content to cross over multiple technology platforms and have been building our teams to anticipate this growth. With multiple technology labs and advanced development teams in the US and India, we are providing efficient development for our expanding customer base."
itaas provides software development and testing services for most of the top MSO's and technology providers in the digital TV industry. And the istart program provides support for application developers and programmers in their interactive endeavors.
"Our first priority is to provide development and support that meets the needs of our customers," said Jaspal Bhasin, Chief Operating Officer of itaas. "As our customers are successful in bringing exciting new interactive applications across multiple platforms to consumers, we will share in that success."
About itaas, Inc.
itaas plays a unique, multifaceted role in developing and delivering interactive television. The company reaches across the entire iTV ecosystem to ensure that customers are able to develop and deploy applications, including ETV, tru2way and IP solutions across multimedia devices. itaas provides software development, integration and testing services to the content and application provider across the broadband network and all the way to the set-top box or consumer device.
For over 10 years, itaas has worked with all iTV constituents - service providers, technology suppliers, application developers and programmers - to create and bring iTV solutions to market. With advanced digital development expertise, tools, lab facilities and deployment support across a broad range of cable TV and IPTV platforms, itaas has developed many of today's most recognized white label interactive applications. The company is headquartered in the U.S. with international facilities and more than 100 customers worldwide. http://www.itaas.com
###