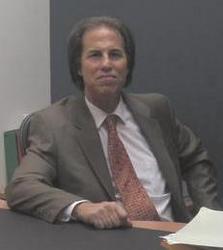 According to it's founder and CEO, Robert F. Zaniel, DivorceResource.com, "the introduction of our "Divorce Client's Bill of Rights" is aimed at easing the fears and uneasiness people have about dealing with lawyers."
Fairfax, VA (PRWEB) December 13, 2009
DivorceResource.com's "Divorce Client's Bill of Rights" makes this innovative family law firm different from all other family law firms. New policies boost client satisfaction and reduce fee disputes.
"Client service and satisfaction are our number one priority; and the 'Divorce Client's Bill of Rights' ensures that we will continue to have the highest approval ratings," Bob Zaniel stated. Often clients won't contact their lawyer to learn what is happening with their case for fear of being charged a substantial fee. At Divorce Resource, there is never a charge for e-mail status updates from your attorney. Here are some of the other rights provided:

Copies of all pleadings, correspondence will be emailed to client immediately when completed.
Never a charge for e-mail status updates from your attorney
Timelines for completion of work will be provided and adhered to.
Preapproval of major work on your case so that you are not surprised when you receive your bill.
Regular detailed billing statements are sent monthly.
Return phone calls and emails the same day.
Reasonable fees and unique fee plans and payment options.
Divorce Resource LLC continues its focus on assisting individuals affected by today's economic woes. Many law firms are simply inflexible when dealing with potential clients who have limited financial resources. Divorce Resource, LLC finds a way to handle those clients through it's payment plans and creative fee options. In addition, it offers weekend appointments because many working people have a difficult time taking off during the week. "We are about making things less painful for individuals going through a very difficult time in their lives," says Zaniel.
Divorce Resource's main office is located in Fairfax, Virginia but it has offices throughout Northern Virginia for the convenience of it's clients. For further information, readers should visit the firm's website, http://www.divorceresource.com.
# # #