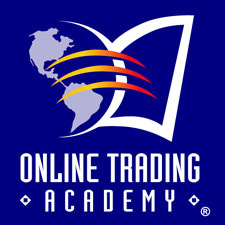 "Participating in The Missouri Stock Market Game is a great way for students to learn about the stock market and will help prepare students to join the millions of Americans that do their own investing", said Ron Booth, President of Online Trading Academy
Overland Park, KS (PRWEB) December 13, 2009
The Missouri Stock Market Gametm is a 10 week Internet educational simulation that encourages students to learn about stock markets and the American economic system. Nationwide, over six million students have participated in this program. Teachers who wish to participate in the game attend workshops to help them understand and manage the game for their schools. In partnership with the Missouri Council on Economic Education, Online Trading Academy Kansas City will provide their state-of-the-art stock trading facilities for this teacher training. "Participating in The Missouri Stock Market Game is a great way for students to learn about the stock market and will help prepare students to join the millions of Americans that do their own investing", said Ron Booth, President of Online Trading Academy Kansas City.
Overland Park, Kansas. The Stock Market Game™ is used in grades 4-12, college courses, and by those who seek to learn more about investing. Teams of three to five students invest a hypothetical $100,000.00 in a portfolio of stocks and mutual funds listed on the New York and American stock exchanges and the NASDAQ market.
Participants develop skills in personal finance, economics, math, language arts, social studies, business education, and technology while building and maintaining a stock portfolio. Teams use the Internet to follow their portfolios, research stocks, study how the financial markets work, enter trades with real time prices, manage budgets, and see their daily regional and state rankings as they compete with 20 –30 teams in their region. Regions are set using grade level and geographic locations.
The Missouri Council on Economic Education (MCEE) coordinates SMG™ for all school districts and adults in the state of Missouri as part of its mission to raise the economic and financial literacy of Missouri citizens. It achieves this primarily by working with Missouri public and private school teachers and their students. Training of teachers and adults allows them, their students and their families to become informed voters, consumers, employers, savers and employees. MCEE is part of the National Council of Economic Education and its network of university – based affiliated state councils. MCEE has five affiliated centers for economic education throughout Missouri that develops programs for teachers. MCEE Centers are located on three University of Missouri campuses in Columbia, Kansas City and St. Louis as well as at Central Missouri State University in Warrensburg and at Missouri State University in Springfield. MCEE is located on the University of Missouri – Kansas City campus
About Online Trading Academy Kansas City
Online Trading Academy Kansas City is locally owned by Ronald Booth and is located at 7501 College Boulevard, Overland Park, Kansas. The company's website is http://www.tradingacademy.com/kansascity The telephone number is 913-956-7050 or 866-956-7050.
# # #