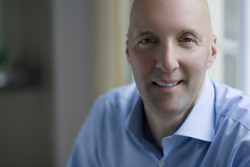 New York, NY (PRWEB) December 13, 2009
Thousands of politicians, bureaucrats, and environmental activists have arrived in Copenhagen for the COP15 global climate summit to come up with a binding deal to cut carbon emissions on a global scale. And though the political differences between them remain huge, delegates are nonetheless working together to find a solution to the problem of global warming. Investor Mouli Cohen was recently asked for his thoughts on the summit and the issue of global climate change at large.
How likely do you feel it is that a binding emissions reduction agreement will be reached in Copenhagen?
I believe a political commitment will be reached in Copenhagen to reduce greenhouse emissions. Whether it's binding or not is a legal matter.
What role should the developed nations play at the summit, and in regards to climate change?
Developed nations have been making substantial investments in energy efficient technologies. These technologies offer the potential to improve economic growth, while reducing the human footprint on the environment. I believe developed nations can best leverage the potential of these technologies by forging partnerships with developing countries to rapidly expand the use of energy efficient technologies.
Do enough major players (developed nations) have the tools in place to implement effective strategies in climate control?
Climate control is a long-term policy that can best achieve its objectives through management of the global infrastructure like cars and electric generation that influence the energy intensity of economic growth. If policy focuses on existing infrastructure, then huge resources will be spent achieving small gains. If policy focuses on new infrastructure, whether in the developing or developed countries, then infrastructure choices can lead the way to a wave of economic growth with low energy use and low emissions footprint. Eventually, all infrastructures gets replaced, so spending money today to change past decisions at great cost, may cause us to waste time and resources that could be better applied. Investing in new infrastructure also rewards research and investment in the very technologies that can help.
Has the current state of the global economy hindered efforts to combat climate change?
The financial crisis has slowed the ability of firms to invest, whether in climate related technology or other areas. Ironically, of course, I've been told the recent recession has reduced year-over-year.
Is the United States currently doing enough to promote clean energy?
The United States is in a pell-mell rush both at home and abroad to promote clean energy. Both private and public support for product development and research have been redirected toward cleaner technologies, such as low power electronics, and green building practices, such as the Green Buildings movement.
What technologies will be leading the way in curbing greenhouse gasses in the near future?
I believe no single technology leads the way. Rather, a broad push to foster economic growth that is focused on reducing the energy intensity of new global infrastructure will ultimately allow all of the people of the world to live comfortably while protecting the environment.
In your opinion, how significant an issue is climate change?
Climate change policies are one of the most significant issues of our time. The decisions we make today will influence global economic growth for decades. We can promote global rollout of efficient technologies that stimulate economic growth that has low energy intensity. This growth has the potential to raise hundreds of millions of people out of poverty. Some alternatives being discussed would retard economic growth, harming the welfare of both developed and developing countries, and ultimately lead to worse environmental harm.
About Mouli Cohen
Mouli Cohen is a successful entrepreneur who has founded and developed successful ventures in the biotechnology, high technology, digital media and entertainment sectors. He has balanced his success in business with extensive philanthropic activities. Over the years he has supported children's charities, food programs, medical research, and the arts as well as education projects both in the US and abroad. He is married to author Stacy Cohen.
# # #