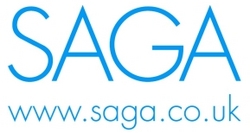 4.5 million* over 50s say the NHS has got worse over last two years
(PRWEB) December 15, 2009
· 4.5 million* over 50s say the NHS has got worse over last two years
· A third of over 50s believe the NHS will get worse over the next five years
Britons are very proud of our National Health Service and those over 50 are particularly reliant on the NHS. Eighty seven per cent have used it in the last two years (increasing to 94 per cent for those 75 and older). The good news is that 43% of the over 50s rated their experience with the NHS very good.
However research conducted by shows that a fifth of people aged over 50 think the NHS has got worse or much worse over the last two years. Looking ahead and with potential NHS spending and staff cuts in mind, a staggering 35 per cent of over 50s believe the NHS will worsen over the next five years.
Avoiding NHS waiting lists, having flexibility in when and where to be treated, and cleanliness of hospitals are the top reasons why over 500,000 over 50s have already stopped relying on the NHS and taken out private medical insurance**. Saga Health, who has been providing health insurance for more than 20 years, has seen a marked increase in enquiries from people concerned about their future health care. The reasons for taking out private health insurance are:
1. Avoid NHS waiting list – 77%
2. Choice of when and where to be treated – 77%
3. Cleanliness of Hospital – 71%
4. Recuperate in comfort – 69%
5. Better quality of care – 64%
6. Choice of Consultant – 64%
Andrew Goodsell, Executive Chairman, Saga Group, concluded: "Older people are very reliant on the NHS. The worry for many people is that pressures to cut public spending could adversely affect the quality of health care. Health is a key concern of todays over 50s who are more active than any previous generation. If they suffer a medical problem, they want to get treated and recuperate as quickly as possible to get on with their busy lives."
For more information please call 0800 857 857 or
visit Saga Health Insurance
For further information please contact -
Naomi Thornton
PR Officer
Saga Group Ltd
Tel: 01303 771529
Naomi(dot)Thornton(at)saga(dot)co(dot)uk
Notes to editors (source):
*Research conducted via Saga / Populus poll in September 2009 among 8,182 UK adults aged 50+. 21% of respondents answered they believed the NHS has got worse (17%) or much worse (4%). 21% of 21,290,000 adults aged 50+ = 4.47 million
** Research conducted via Saga / Populus poll in March 2009 among 11,633 UK adults aged 50+.
About Saga Health
Saga Healthplans offer a number of options to help tailor the cover required by customers, to suit all budgets. These options include variable excesses and payment plans. In addition, we include nine common conditions for which we will provide treatment with no wait at all, for example, gallbladder removal or cataract surgery.
Treatments that require no waiting time include -
· Cataract surgery
· Varicose veins surgery
· Removal of gallbladder
· Haemorrhoidectomy
· Removal of bunions
· Correction of squint
· Insertion of grommets
· Tonsillectomy
· Adenoidectomy
There are four Saga HealthPlans to choose from, all of which include full cover for in–patient and day–patient treatment, but some of the other benefits vary to suit individual needs and budgets so that you can choose your cover to suit your requirements.
HealthPlan Super is our flagship insurance policy, which gives the best level of protection for in–patient and day–patient cover and offers unlimited out patient treatment including consultations, diagnostic tests, scans and physiotherapy. It also includes cover for complementary therapies such as homeopathy and osteopathy, an overseas evacuation or repatriation service, the use of a private ambulance, home nursing, and even assistance towards some major dental work.
HealthPlan Secure is our mid range policy providing you prompt access to a private hospital as soon as you need eligible treatment, avoiding NHS waiting lists altogether. Cover includes eligible in-patient, day-patient treatment, radiotherapy, chemotherapy and outpatient CT, MRI and PET scans. It also provides up to £900 for out–patient treatment and up to £300 towards postoperative physiotherapy.
HealthPlan Saver is one of our most popular policies. It is a low cost plan that provides good, all–round cover for private hospital care. Should you need to go into hospital, Saga HealthPlan Saver will meet your eligible costs, including accommodation costs and surgeons' fees. Cover includes in-patient, day-patient and postoperative treatment. Cover includes in-patient, day-patient and money towards out-patient treatment and scans when it is related to hospital treatment.
HealthPlan Support keeps premiums as low as possible by concentrating on the hospital treatment, making sure you will get prompt admission as a in-patient avoiding NHS waiting lists. You can choose to go into a private hospital where you will receive the advantages associated with receiving treatment privately. To make Saga HealthPlan Support even more affordable, it covers only the surgery aspects of cancer treatment. All other aspects including chemotherapy would need to be treated on the NHS.
http://www.saga.co.uk/insurance/private-medical-insurance/
###