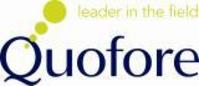 The Asian market landscape looks extremely promising and forms great opportunity for Quofore to increase its foothold in the region. It is with great delight that I accept this new role
Singapore (Vocus) December 15, 2009
Quofore, the global provider of mobile sales force automation solutions for retail execution and van sales, today announced the appointment of Yogesh Bhalerao as the Business Development Director, Asia.
Based in Singapore, Bhalerao is responsible for strengthening and expanding Quofore's overall business, strategy and growth in the region. In addition, he will also leverage his extensive experience across the CPG, manufacturing and retail verticals to build and maintain Quofore's relationships with partners and customers and further grow the business.
Speaking on the appointment, Angela Lovegrove, Managing Director Asia Pacific said, "Quofore solutions help consumer products companies to improve their business performance in the field to win at retail and achieve an immediate return on investment. The appointment of Yogesh reinforces our commitment to the region and is a part of Quofore's aggressive expansion plans. Yogesh brings to us quality and in-depth experience that will enable us to expand our market share and regional presence."
"The Asian market landscape looks extremely promising and forms great opportunity for Quofore to increase its foothold in the region. It is with great delight that I accept this new role," said Yogesh Bhalerao, Business Development Director, Asia. "We are perfectly positioned to be at the leading edge of the industry, and will focus on strengthening relationships and our market share in the region."
Prior to this appointment, Bhalerao was the Regional Manager, SEA with Vinculum Ltd and has in the past worked with organizations like Blue Star Infotech and WNS Global.
Quofore's appointment of Bhalerao follows the recent team expansion announcements and the $15US million investment by ABS Capital. The investment is being used by the company to accelerate development, business expansion and customer support in the region and reach its goal of doubling its overall head count by mid-2010.
In October, Quofore announced that it changed its name worldwide to "Quofore" (pronounced kwõ-for). The change to "Quofore" heralds a progression in thinking, aligned with customers' needs, from the automation of activities pushed out by back-end systems (such as customer relationship management and trade promotion planning) to a laser-like focus on the critical role of retail optimisation in today's competitive landscape.
About Quofore:
Founded in 1998, Quofore (formerly O4 Corporation) is recognised as the international leader in mobile software solutions for field representatives in Consumer Products companies. Companies using Quofore solutions are able to drive competitive advantage through their management and execution of field sales, merchandising, promotion, and van-sales activities. Incorporating world's best practice, Quofore solutions reflect the experience and domain expertise gained from over a decade of specialised industry focus, working with customers in more than 20 countries in both modern trade and emerging markets. Quofore markets its software worldwide through its regional offices in the Americas, EMEA and the Asia Pacific region, and works closely with its partner ecosystem to service and support its customers worldwide. Quofore has delivered solutions to customers across six continents including leading global corporations such as Procter & Gamble, Cadbury, Brown-Forman, Dyson and Black & Decker, as well as numerous small to midsize companies. For more information, visit http://www.quofore.com.
###