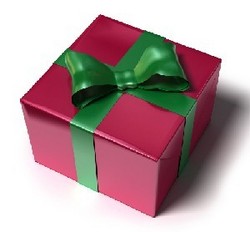 (PRWEB) December 15, 2009
As the troubled economic year winds down and the holiday season returns, businesses, organizations and individuals alike evaluate their budgets and search for ways to do more with less. With the rapidly growing and ever-changing technologies available today, this is especially true for IT departments everywhere.
NoMachine, creator and global provider of world-renowned hosted desktop and application delivery NX software, provides some relief this holiday season and all year round. With NX Client, Server and other NoMachine products and support services, companies and professionals both can create and manage a remote desktop or complete computing network accessible from anywhere, on any device.
According to a IDC study, IT departments faced fierce pressure to reduce costs in 2009, while still building the complexity of the IT environment. Becoming an even higher priority at the holidays, NoMachine NX provides a solution with unique and predictable, all-inclusive, per-server pricing. NoMachine's cost-efficient pricing structure, unmatched on the market, prevents over-spending and is much needed this time of year with budgets being tightened and monitored more closely.
With a wide range of options, the NX Server list includes NX Free Edition, NX Enterprise Desktop, NX Small Business Server, NX Enterprise Server and NX Advanced Server with NX Advanced Server Nodes, each built to meet specific needs and priced for even small businesses, educational institutions and non-profits to afford. Customers are also guaranteed expert technical support with any of the multiple level service options through a purchased NoMachine subscription.
Free-bees are highly sought after this time of year and included with the server subscription price, NoMachine also provides easy-to-use tools and products to help create, manage and monitor a centrally managed, globally accessible virtual desktop infrastructure. NX Server Manager, NX Builder and NX Web Companion provide for easy administration and application access via the Web.
Along with reducing and monitoring costs, travel is also greatly increased during the holidays as people visit family and friends. AAA predicts a 1.4% rise in holiday travel this year compared to last and with NoMachine NX, traveling employees are given full access capabilities from anywhere. One's desktop environment and applications can be accessed in minutes as if they are traveling with the user.
During this spike in travel around the holidays, NoMachine NX allows for productivity while traveling or stuck in airports waiting on delayed or canceled flights. Important issues and projects can be addressed or completed from anywhere quickly and easily. With NX, people can still have connectivity to their complete system, while traveling to be with loved ones for the holidays. To discover the gift of NX and all it has to offer, please visit http://www.nomachine.com.
About NoMachine
Based in Rome, Italy, NoMachine is the creator of award-winning NX software, an enterprise-class solution for secure remote access, application delivery, and hosted desktop deployment. Since 2001, NoMachine's mission has been to revolutionize the way users access their computing resources across the Internet to make seamless desktop access as easy and widespread as Web browsing. NoMachine provides a comprehensive software infrastructure stack, core development, and support services built around the self-designed and self-developed NX suite of advanced components. For more information about NoMachine NX technology, please visit http://www.nomachine.com.
###