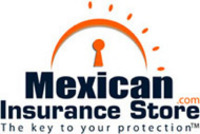 Quality Mexican Insurance has always been the best protection available [when driving] in Mexico. Now...the stress caused by having an auto accident in Mexico is greatly reduced
Perris, CA (PRWEB) December 15, 2009
After years of frustration regarding long waits, legal hoops, delays due to parts shipments, and the mound of paperwork required by the Mexican auto insurance claims system within Mexico, consumers will be relieved to know that independently Rated A+ ACE Mexican Insurance Company recently announced to customers their approval to have Mexican car insurance accident claims and paperwork finalized in the U.S..
As stated in the update, any full-coverage Mexican insurance policy holder that has a covered claim in Mexico now has the option of having the vehicle fixed in the US or Canada and is not forced to repair their vehicle in Mexico which is a requirement of 75% of the Mexico Auto Insurance policies sold along the border.
"Quality Mexican Insurance has always been the best protection available for Americans and Canadians that drive while in Mexico. Now with the added convenience of having claim paperwork finalized and auto repairs performed in the U.S., the stress caused by having an auto accident in Mexico is greatly reduced", remarked Linden Gray, founder of the Mexican Insurance Store, a leading provider of Mexican Insurance policies.
According to Gray, "Full coverage through ACE Mexico insurance policies means that when accidents happen in Mexico, life doesn't come to a screeching halt while waiting on repairs. ACE provides car rental and hotel expenses for insureds to continue on vacation or the resources customers need to return home."
Those wise enough to invest in the full coverage protection of the ACE policy are provided with easy instructions on how to report a claim and proceed with repairs using one 1-800 number for all services which works in all of Mexico. If and when an accident does occur, ACE representatives provide policyholders with both quick-response support and the only 30 minute guarantee for services following an accident.
A leader in customer service, all policies offered by ACE insurance protection also provide bail bond coverage and comprehensive legal, medical and travel services. These additional features ensure each customer's peace of mind before, during, and after they encounter accidents in Mexico.
About Mexican Insurance Store
Mexican Insurance Store provides reliable Mexican car insurance policies along with expert advice on driving safely in Mexico. Mexican Insurance Store is owned by Linden Gray, an insurance expert who has been providing solid insurance advice since 1979. Visit the Mexican Insurance Store online at http://MexicanInsuranceStore.com or call 1-888-800-9988 to get Mexican insurance rates or to buy Mexican insurance online.
###