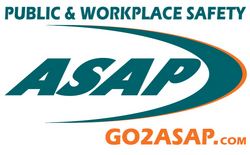 Baltimore, MD (Vocus) December 15, 2009
Recently, Inc. Magazine ranked American Substance Abuse Professionals in its 3rd Inc. 5000 list, one of the most prestigious awards for privately owned companies around the Nation. Such an award is only given to a limited number of qualified companies that have met the requirements of the magazine, which is ultimately measured on success.
Founded in 1982, Inc. 500 launched an expanding list known as the Inc. 5000. Only the companies that are created by entrepreneurs, U.S. based, privately held and independently operated are able to be considered for such an honor. This list boasts the leaders of today's downturned economy, ranking 5000 companies that have shown a steady growth pattern of $2 million from 2005-2008, in both revenue and development.
ASAP continued to meet all integral qualifications and was ranked #3446, instituting revenue of $3.6 million and resulting in a 71.5% growth from 2005 until the end of 2008.
ASAP, founded in 1999 by CEO, Dr. Reed Morrison, Ph. D, provides employee risk management services to help employers reduce worker's compensation claims, improve workplace safety, minimize health care costs, increase employee retention, enhance employee morale and maximize profits. The Core Values and Vision at the heart of the ASAP Mission is the commitment to the protection of public safety through the provision of drug free workplace services. ASAP has 34 employees in its Baltimore, MD corporate headquarters and over 1,000 contracted Substance Abuse Professionals located strategically throughout the nation. ASAP services are tailored and priced to fit client companies of all sizes, from federally regulated to non-regulated.
To learn more about ASAP, visit their website.
Media Contact:
Thomas Pipkin, Director of Corporate Development
Phone 888.792.2727, x102
###