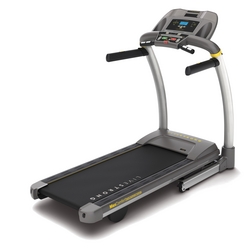 What better way to build buzz and excitement for the brand than by giving away premium prizes online.
Cottage Grove, WI (PRWEB) December 15, 2009 -–
Beginning on December 14, consumers are invited to LIVESTRONGFitness.com to register to win cool LIVESTRONG-branded products. It's all part of the "18 Days of LIVESTRONG Fitness" sweepstakes, celebrating the launch of LIVESTRONG Fitness equipment by Johnson Health Tech North America.
"We're eager to let people know about our exciting new line of LIVESTRONG equipment, which rolled out at Dick's Sporting Goods stores this fall," said Mike Olson, vice president of sales for Johnson Health Tech NA, the official licensee and manufacturer of LIVESTRONG Fitness equipment. "What better way to build buzz and excitement for the brand than by giving away premium prizes online?"
Registering for the sweepstakes is fast and easy. Simply go to LIVESTRONGFitness.com and click the "18 Days of LIVESTRONG Fitness" icon found on the home page. Provide a name and email address, then click the "submit" button. One lucky winner will be drawn daily and will receive a LIVESTRONG prize package ($60 retail value). The sweepstakes kicks off December 14 and concludes on December 31, 2009. A grand prize winner will also be drawn on January 4, 2010, from the names that were collected over the 18-day period. The grand prize is the winner's choice of a LIVESTRONG LS9.9T Treadmill or LS9.9IC Indoor Cycle. No purchase is necessary to participate.
While visiting the website, consumers are invited to learn more about the LIVESTRONG Fitness product offering, which currently includes an indoor cycle and four treadmills. All of the products are inspired by Lance Armstrong and were designed with his input. In addition, guests can sign up for an e-newsletter dedicated to the LIVESTRONG Fitness line. They can also purchase product online and have it shipped to their home using the new e-commerce feature.
For more information about the "18 Days of LIVESTRONG Fitness" sweepstakes, visit LIVESTRONGFitness.com or call 1-877-548-7864.
About Johnson Health Tech North America
Johnson Health Tech, the fourth largest fitness equipment manufacturer in the world, is home to some of the most respected brands in the fitness industry, including: Matrix, Vision, AFG, Horizon and LIVESTRONG. The company manufactures a wide assortment of fitness equipment for both commercial and residential use, including treadmills, elliptical trainers, exercise bikes and strength training equipment.
About LIVESTRONG
At LIVESTRONG, we fight for the 28 million people around the world living with cancer today. There can be—and should be—life after cancer for more people. That's why we kick in at the moment of diagnosis, giving people the resources and support they need to fight cancer head-on. We find innovative ways to raise awareness, fund research and end the stigma about cancer that many survivors face. We connect people and communities to drive social change, and we call for state, national and world leaders to help fight this disease. Anyone anywhere can join our fight against cancer. Join us at http://www.LIVESTRONG.org.
###