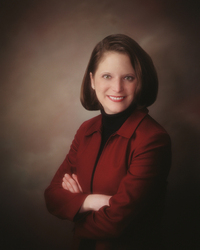 Managing Principal Kristie Prinz stated, "The ongoing credit crunch has put legal services out of reach for many businesses. These plans are designed to fill an unmet need in the legal and business communities."
Los Gatos, CA (PRWEB) December 15, 2009
The Prinz Law Office has announced the launch of several innovative new payment plans to aid cash-strapped entrepreneurs and businesses who are struggling in the current economic climate.
The first plan will enable entrepreneurs to pay a small, up-front, hourly fee or deposit on legal work and to pay the balance in equal monthly installments over periods of 6, 12, 18, or 24 months, at their election. No equity commitment will be required as a condition to taking advantage of this plan.
The second plan will enable small businesses and companies of all sizes to retain significant discounts on new legal services by agreeing to pay a predictable monthly fee over a period of six or twelve months, at their election. It also provides a unique "rollover" option for unused attorney hours.
The plans are effective immediately on all new business matters and will continue through January 1, 2011.
Managing Principal Kristie Prinz stated, "The ongoing credit crunch has put legal services out of reach for many businesses. These plans are designed to fill an unmet need in the legal and business communities."
The Prinz Law Office is a Silicon Valley-based law firm, which specializes in providing intellectual property licensing, transactional, and Internet law advice to clients in the high technology, life science, and e-commerce industries. The firm is nationally recognized for its intellectual property licensing and e-commerce expertise, and is regularly featured in the media on intellectual property and entrepreneurship issues. The firm also publishes two legal blogs: the California Biotech Law Blog and the Silicon Valley IP Licensing Law Blog.
To learn more about The Prinz Law Office or our payment plans, please call (800) 884-2124 (toll free) or visit http://www.prinzlawoffice.com.
###