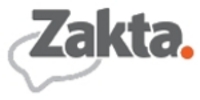 To facilitate a smooth, safe and affordable holiday season, Zakta members have assembled the best Web resources to help with managing the holidays on a budget, do last-minute shopping with ease and ensure that you are gifting safe toys to children
Cincinnati, OH (PRWEB) December 16, 2009
Zakta, the newest social Web search engine on the scene, offers the best way to find gifts for family and friends.
Everyone is looking for ways to make the holidays special without breaking the bank. Instead of driving around and looking for the best deals, go to Zakta and search for the Holidays on a Budget guide. The guide will help decorate the house, cook the perfect holiday meal, travel or give gifts all without spending a lot. Make this year's holiday season extra special by showing the family they can spend less and still have a memorable celebration. There are even tips to teach children about having a realistic view of what their present pile will look like or using credit card points to purchase gifts and avoid overspending.
"We recognize that this holiday season will be tight for many people. We also see themes that seem to repeat year after year, whether it is the last-minute shopping panic or concerns over the safety of toys and gifts given to children. To facilitate a smooth, safe and affordable holiday season, Zakta members have assembled the best Web resources to help with managing the holidays on a budget, do last-minute shopping with ease and ensure that you are gifting safe toys to children", said Sundar Kadayam, Founder and CEO of Zakta.
The clock is quickly ticking away the hours and minutes until Christmas morning, but you have not started shopping yet! Don't panic, Zakta's Last-Minute Shopping guide has the best gift suggestions to find in a hurry. Everyone loves Christmas cookies; consider making a batch before heading to a holiday party instead of bringing a pricey bottle of wine. Men often wait until the last minute to begin shopping, so we found a link targeted at tardy male shoppers. To break the procrastination habit, or help someone who waits until the last possible time to do everything, we found a great book that will help you stop procrastinating!
Making sure the kids have a safe and happy holiday season is important and we want to help. Zakta offers a Guide to Toy Safety so you can shop without worrying about the toy being purchased. Instead of spending hours sifting through websites and recalls, trust Zakta to do the searching. Consumers can trust the information because Zakta users sift through the Internet to find the best links and articles. Guides can be updated as soon as a recall happens, so it can be a parent's first stop for the best information available on the web. Our Toy Safety guide even gives you links to the most recent toy legislation and sites where parents can report problems with their children's toys.
Zakta encourages its members to share their knowledge or experience or expertise with others through Zakta Guides that bring together the best information and resources from the Web on any topic. Together, everyone benefits more by getting the best of the Web in one place.
About Zakta:
Zakta is a personal and social Web search engine that allows for more collaborative search, giving users the tools to find, personalize, share and discover information on the Internet in a more meaningful way. Zakta, whose name is derived from the word "exactly", was founded by search expert, Sundar Kadayam in 2007. Zakta is backed by Vora Ventures, with veteran entrepreneur Mahendra Vora as Chairman of Zakta. Seasoned technologist Mark Reed is CTO of Zakta. Zakta LLC (http://www.zakta.com) is a small, privately held start-up in Cincinnati, Ohio.
###