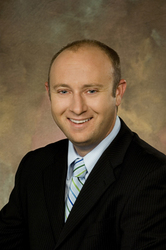 Sarasota, Florida (PRWEB) December 16, 2009
Not all lawyers are willing to go to trial and let a jury decide their client's fate in a DUI case but in the last seven days Darren Finebloom, a founding partner at the Law Firm of Finebloom & Haenel, took not one but two cases to a jury. Finebloom, working alongside AnneMarie Rizzo, achieved Not Guilty verdicts in both cases beating the odds and helping restore a measure of justice for both of his clients.
"People who feel they have been wrongly accused, and the evidence supports that position, should never be afraid to fight for their rights at a trial," said Finebloom. "Where there is a will there is a way and our law firm is not afraid to get in front of a jury and fight for our clients. If you plead guilty to a DUI charge that conviction will stay with you forever so we know how important it is to seek the best form of justice for our clients."
The first Not Guilty verdict came in a DUI case in Manatee County, Florida on December 8th. The Defendant was parked outside of his apartment complex listening to music with the keys in the ignition of his vehicle. The Bradenton Police Department received a call for a noise complaint and responded. They claimed the Defendant was passed out behind the wheel of a running car. The evidence showed differently. The Defendant was arrested and refused all testing claiming his innocence that he was not driving. After a day-long jury trial the residents of Manatee County showed their courage and found the Defendant not guilty in less than 15 minutes.
"The Jury in Bradenton was not only smart but they were methodical," said Finebloom following the jury verdict. "They used their minds to the fullest to come up with the right result. Technically they could have found our client guilty of DUI as he was in his car, legally parked listening to the radio but they went deeper into the actual intent of the law which is to prevent people from driving drunk, not listening to their radio when they have no intent of driving anywhere"
Less than a week later Finebloom took a case to trial in Orlando where a young woman in Orange County was involved in a car accident and admitted to drinking. Finebloom filed motions and the State Attorney threatened if his client continued to fight the DUI charges he would revoke all offers and seek jail against a young college girl charged with a first offense DUI. Finebloom and Rizzo were undeterred and took the case to trial. The Defendant refused field sobriety tests but the officer claimed she was swaying, had slurred speech, smelled of alcohol and that he had no doubt she was impaired. The case was tried on December 14, 2009 in Orange County criminal court. After receiving all of the evidence the residents of Orange County performed their civic duty admirably and returned a verdict of Not Guilty in less than 10 minutes.
"I am so proud to be a criminal defense attorney on days like these," said Finebloom following his second Not Guilty verdict in six days. "To have juries all across the State seek truth and find it makes it all worthwhile. No matter what the results of these cases had been, we will continue to fight for the rights of our clients."
The Law Firm of Finebloom & Haenel has offices in Tampa, Sarasota, Clearwater and Orlando. The firm handles all criminal defense cases, DUI and traffic matters. To learn more about the firm and its attorneys, visit our website http://www.FightYourCase.com.
###