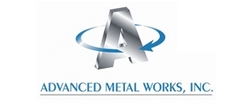 "We're both hometown teams, this opportunity has also created about twenty Las Vegas new jobs"; said Ara Tcholakian Vice President of business relations.
Las Vegas, NV (PRWEB) December 17, 2009
Advanced Metal Works, Inc. expands into an additional 30,000 square feet of manufacturing space located in Henderson, NV. This facility is currently producing approximately 500 chairs / beds per week for Misting, LLC.
"Were very excited to be manufacturing all of Misting's products,
Misting offers to hotels around the world Solar powered water misting chairs and beds at no cost to the hotel(s), Misting maintains all aspects of the chairs and offers up to a 80%-20% split on all revenues produced by the chairs and beds.
Misting features the only solar powered water misting chair on the market today with an optional 8.5" sunlight readable screen to accept all major credit cards to offer Misting, (VOD) Video on Demand, Gaming, restaurant applications, etc. these unique products are a "Win Win" for Hotels and Misting with an unlimited potential ROI for the hotel industry.
Misting, LLC currently is contracted to deliver over 1700 chairs and beds into the Las Vegas area and pending deliveries of approximately 16,000 additional chairs through third Q 2010.
About Advanced Metal Works, Inc.
Advanced Metal Works is a USA based, privately owned manufacturer of precision metal parts and components. The company was founded in 1998 and has experienced steady growth throughout its history.
When Advanced Metal Works began operations in 1998 it set out to pursue a strategy to expand its production capabilities, product lines and markets. Since this technology driven approach was initiated, the company has grown at a rate of approximately 25% per year. In order to maintain and further increase growth, Advanced Metal Works has committed its research and production resources to further expand its capabilities and product lines. This strategy has enabled the company to position itself among the larger manufacturers of metal products.
Advanced Metal Works, Inc. Partners with Misitng, LLC to Bring Solar Powered Misting Chairs to Las Vegas and Abroad.
Products and Development
In order to achieve sustainable growth and market share, continuous innovation is a top priority at Advanced Metal Works. New products that result from new production capabilities always play a significant role in our continued success. Our engineers constantly research new machinery and applications for the wide range of technologies that can improve production quality, efficiency and lower costs.
To highlight the Advanced Metal Works commitment to quality products and excellence in customer service, the company began the ISO9002 registration process in 2001.
All work performed at Advanced Metal Works has a detailed engineering plan generated before it goes to the production floor. Each step of the development cycle is categorized into phases, such as procurement, receipt inspection, design, manufacturing and inspection of tools or fixtures necessary to accomplish the requirements of the specifications, cutting, forming, assembling, welding, stress relieving, blasting, painting, machining, assembly, inspection, protection, packaging and transportation.
# # #