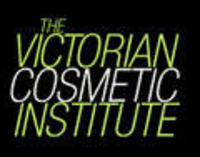 "It now seems women across the board feel they are either becoming invisible and not taken seriously or so worn out by their lot in life they feel old and tired,''
(PRWEB) December 16, 2009
Almost one-third of Australian women under 35 feel over the hill, according to a new study from Melbourne's Victorian Cosmetic Institute.
The poll of 1500 women found 29 per cent of women aged 25 to 34 said they would consider non-surgical cosmetic procedures because they felt old and past their use-by date. One-quarter of women in that age bracket said they would think about cosmetic procedures because they felt they always looked tired.
A further 10 per cent said they were tempted after seeing the results on Hollywood stars. A quarter of women aged 18 to 24 also felt past their best, while 22 per cent said they always looked tired. But only 3 per cent said celebrities getting cosmetic surgery made them more likely to follow suit.
Despite the misgivings, most women aged between 18 to 34 years thought they looked their age.
A spokesman for the private cosmetic practice institute, Dr Gavin Chan, said some women felt invisible regardless of their young years.
"It now seems women across the board feel they are either becoming invisible and not taken seriously or so worn out by their lot in life they feel old and tired,'' Chan said.
"This feeling of invisibility seems to be worse at certain life junctures, after a relationship breakup, when things get tough in the workplace, after having a baby and when looking for a job."
"Women report feeling quite diminished by the reactions of employers, shopkeepers, bartenders and society in general.''
The Victorian Cosmetic Institute has two locations in Melbourne, Australia and features a team of specialised cosmetic doctors, and nurses. The Institute uses the latest research, products and technology to provide patients with the most up-to-date techniques and specialises in non-surgical facial rejuvenation treatments.
Popular treatments and services include anti wrinkle injections, laser based treatments, skin resurfacing, dermal fillers, skin analysis consultations and other cosmetic surgery procedures.
# # #