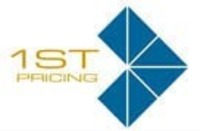 Having a high quality company like 84 Lumber involved helps us to better serve our customers. Now we will be able to offer 84 Lumber as a material supply solution across most of the country.
Signal Hill, Calif. (PRWEB) December 15, 2009
1st Pricing, a Southern California-based eCommerce and Technology Company, has announced that 84 Lumber's National Sales Office has elected to greenlight 1st Pricing's new "Archi-Spec™" technology to provide architectural specifications to all users of the revolutionary 1st Pricing BIM search technology. 84 Lumber is one of the largest lumberyard chains in the United States. Archi-Spec is simply an extension of their patented BIM technology designed to provide critical product data and practical product content to the architect for free.
"We are thrilled that they are coming on board," said Douglas Lopez, founder of 1st Pricing. "Having a high quality company like 84 Lumber involved helps us to better serve our customers. One of our challenges has been that we did not serve the national marketplace well. Now we will be able to offer 84 Lumber as a material supply solution across most of the country." Lopez adds "Since our Archi-Spec program allows us to provide architectural specifications for real-world products on a nationwide basis on precise needs, as specified, by the architect or designer. We can now direct them to 84 Lumber to meet their needs."
Mark Reginelli, National Sales Manager for 84 Lumber commented "We are excited to work with 1st Pricing. They have demonstrated to us that they are leaders in the 5D discipline of Building Information Modeling (BIM) and have a practical application that greatly improve the supply chain aspect of the building industry. They make the process of providing the customer exactly what they need, easier."
With the click of a button, the 1st Pricing technology accesses multiple databases through an internet portal and can pull all brands that are available in the region plus, Green information, Energy ratings, RFID or any other relevant data. It can provide either availability options or comparison pricing of multiple brands to fill out a detailed bill of materials with all related content on demand. At the same time, an online shopping cart is created for easy fulfillment from a local material distributor based on the project zip code. Changes and updates are made within seconds so that everyone is on the same page. Today, the Company is focused on building materials for residential construction but plans to add commercial building products in the future. In the CAD industry, the supply chain component is often referred to as the "fifth dimension of CAD" or 5D.
"Our simple to use technology identifies available products by zip code providing viable options to everyone involved in the building process." adds Lopez. "By identifying multiple brand solutions from local suppliers to precise architectural specifications, we are empowering the homeowner and their contractor with a number of fulfillment choices ranging from what is available to delivered-to-the-jobsite pricing."
About 84 Lumber
Founded in 1956, 84 Lumber Company is the nation's leading privately held building materials and services supplier to professional contractors. The company encompasses 319 locations nationwide and 5,000 associates who provide one-on-one service to every customer, ensuring an efficient and satisfying purchasing experience.
About 1st Pricing
1st Pricing, an Autodesk® authorized developer, currently offers free plug-ins for users of AutoCAD® and TurboCAD®. Plug-ins for Graphisoft's ArchiCAD® are currently in beta and are expected to be released sometime next quarter. More platforms are already in development and will be released later this year. The 1st Pricing technology was initially released in TurboCAD in 2003.
1st Pricing is part of California Distribution Center (CDC), a building material distribution company focusing on fenestration products. CDC Also operates 1st Windows.com - the only site on the Internet that offers instant, real-time, dynamic pricing and purchase of both replacement and new construction windows. The website, which also offers doors, skylights and acrylic glass block windows, has been online since April of 2000.
The site allows anyone, homeowner, do-it-yourselfer, architect or contractor, to get buy-it-now pricing for made-to-order windows. Not only does the site offer pricing for a specific brand, it can offer on-demand pricing for up to six brands, simultaneously, with the click of a mouse. When the order is fulfilled, the manufacturer delivers the product directly to the jobsite.
###