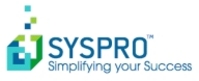 "we chose SYSPRO because of it's ability to view the relevant information easily and drill down inquiry screens ..."
Burnaby, BC (PRWEB) December 16, 2009
HERO Products, a manufacturing company out of Delta, BC Canada, has chosen SYSPRO software to run their company. HERO focuses on delivering innovative color products such as automatic dispensers, paint shakers and mixers, and manual paint dispensers to customers across North America. Hero's head office and main factory is situated in Delta, BC Canada where they have been located for the past ten years. It was last year that HERO realized their processes had to be improved and that their business could not keep running the way it was with their current ERP application. After a lengthy evaluation process they settled on SYSPRO.
Being a true manufacturing environment, it was important to HERO that they have an ERP that provided them with sophisticated inventory management and advanced manufacturing capabilities. From the users came the requirements that the screens be easy to use, offer comprehensive dashboards, provide quick visibility into invoice history and inventory, and finally include a wide breath of modules that enabled HERO to combine its multiple systems. Further, the ease and flexibility of using additional adhoc fields in SYSPRO would give HERO the option to adapt SYSPRO to their business processes.
"One of the reasons we chose SYSPRO was because of its ability to view the relevant information easily - with one click we can see applicable item information and drill down inquiry screens" says Financial Controller Louise Zhang.
Bob De Ridder, President of Candlewest Systems notes "HERO's needs were that they needed a more stable platform, better manufacturing scheduling capabilities, and importantly a more integrated manufacturing system. With SYSPRO's wide selection of modules and functionality, SYSPRO is a great fit for HERO".
About Candlewest
Candlewest Systems has been providing SYSPRO solutions for the past 18 years and is a premiere distribution and manufacturing VAR for SYSPRO solutions in the Lower Mainland. Candlewest Systems head office is located in Burnaby, BC Canada and provides SYSPRO solutions which is one of the first software vendors to develop an enterprise resource planning (ERP) solution.
# # #