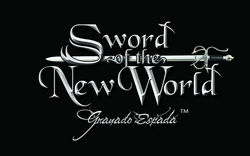 Irvine, CA (Vocus) December 19, 2009
Sword of the New World, a premier fantasy MMORPG title of GamersFirst (http://www.gamersfirst.com/), is celebrating the holidays with themed special items and in-game events through the New Year
What's going on in-game?
The Snow Drop Challenge Event (December 23 – January 6)
Players will have a timed challenge in-game to type the exact things the NPC says. They get 3 challenges and will win various prizes depending upon their performance. Prizes include Christmas socks, X-mas tree, Snowman, Christmas Firecracker, or experience cards.
Year of the Tiger Event (December 23-January 6)
Sword of the New World will be celebrating the year of the Tiger on New Year's this year. Join in to participate in a number mini-game and get a chance to win a Tiger pet that can be used to buff.
To keep up with the changes and conversations in-game, follow us:
Sword of the New World( Home Page) – http://www.gamersfirst.com/swordofthenewworld
Twitter - @SOTNW
Community Forum(s)- http://forums.gamersfirst.com/index.php?showforum=155&setlanguage=1&langid=en&setskin=1&skinid=11
About Sword of the New World (SNW):
Sword of the New World is an action-packed tactical fantasy MMORPG inspired by Europe's exploration of the Americas. Delve into a visually stunning world of fantastic Baroque architecture and conspiracy and as a player you have the possibility of becoming a key representative of one of the political factions that constantly vie for power. Explore and adventure in a world of political intrigue, conflict and danger solo or by joining forces with other Pioneering Families to battle enemies and eventually control the world of Granada Espada.
About GamersFirst:
GamersFirst is the leading Free2Play® MMO publisher in the Western hemisphere. Serving over 28 million players, GamersFirst.com is where gamers decide the price of the games they love to play–even when that price is "free." Powered by GamersFirst CONNECT, the end-to-end game publishing, game operations and game community platform made available to all of GamersFirst's Development Partners, GamersFirst.com features the hit MMOs War Rock, Knight Online, Sword of the New World, Our World and future hits Parabellum, Victory Racing, GoGoRacer and Taikodom. Read more about the company at http://www.GamersFirst.com/corporate/ and find all of their games at http://www.GamersFirst.com
###