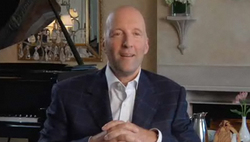 New York, NY (PRWEB) December 15, 2009
Over the past 30 years, research across the social sciences has made great advances in the political economy of innovation and research and development. We now have a far better understanding of how domestic institutions shape R&D and innovation rates. However, the global system of production is rapidly changing, so there is an urgent need to review the impacts of the international system on technological changes across many countries.
Mouli Cohen, founder of Voltage Capital, argues that domestic institutions still matter most in R&D, but points to the fact that international sourcing of technology is rapidly growing in importance for the world's most prominent countries. "Both global and domestic variables are necessary to propel today's cutting-edge industries, as these factors have completely changed the behavior of companies around the world."
Using the case of telecommunication technology, a key driver of globalization, Mr. Cohen shows how the politics of regulation and innovation in the United States have significantly shaped the global course of telecommunication technology. "It is the particularity of U.S. regulations which lead to the development of both technology and business practices worldwide" says Cohen, as he calls attention to the fact that technological change is shaped by both logical and international variables, as well as the particular regulatory history of specific technologies.
Cohen goes on to say that analyzing these variables will provide a rich understanding on regional and national levels. "Knowledge should be merged with insights on how the links between locales, as well as the dynamics of the international system itself, are influencing technological change both globally and in different, specific places," says Cohen. "By collaborating with a diverse set of scholars using a range of methods and data, we can indeed improve our understanding of the political-economy of technological innovation. If we really want to understand technological change, then we must develop a more general theory of the international political economy of technological change."
About Mouli Cohen
Mouli Cohen is an entrepreneur and investor who has founded and developed successful ventures in the biotechnology, high technology, digital media and entertainment sectors. He has balanced his success in business with extensive philanthropic activities. Over the years he has supported children's charities, food programs, medical research, and the arts as well as education projects both in the US and abroad.
###