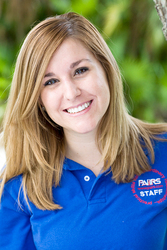 Relationship skills training founded on emotional literacy, empathy and bonding has the potential to dramatically improve the quality of life for millions of American couples, families, and children
Fort Lauderdale, FL (PRWEB) December 15, 2009
Longitudinal research results from nearly 800 graduates of PAIRS brief marriage education classes in South Florida show statistically significant, lasting improvements in six areas key to measuring marital cohesion, strength, and resiliency.
Six months after completing an intensive nine to 12 hour PAIRS Marriage Education class:
1. The percentage of participants who demonstrate affection always or almost always was 69 percent, a 24 percent increase;
2. The percent who always or almost always agree on aims, goals, and things believed important was 81 percent, a 20 percent increase;
3. The percent who rarely or never consider divorce or separation was 81 percent, a 27 percent increase;
4. The percent who confide in their mates most of the time or everyday was 72 percent, a 30 percent increase;
5. The percent who never, occasionally or only rarely quarrel with their partner was 88 percent, a 22 percent increase;
6. The percent who calmly discuss something with their partner at least weekly was 69 percent, a 31 percent increase.
In 2006, PAIRS Foundation was awarded a multi-year grant from the U.S. Department of Health and Human Services, Administration for Children and Families, to provide marriage education and relationship skills classes to adults and high school students in South Florida (Broward, Miami-Dade and Palm Beach counties). To date, nearly 5,000 individuals and couples have participated, including participants representing diverse ethnic, cultural, religious, and socio-economic backgrounds.
Amanda Falciglia, PAIRS Foundation's Research Director, says the ongoing evaluation project includes assessing the quality and key attributes of participants relationships prior to enrollment, after completion, and again six and 12 months following completion. Assessments utilized in PAIRS research include national standards such as the Dyadic Adjustment Scale, Child Behavior Checklist, and Relationship Pleasure Scale.
Seth Eisenberg, President and CEO of PAIRS Foundation, says the research results provide important validation of the impact of marriage education.
"Relationship skills training founded on emotional literacy, empathy and bonding has the potential to dramatically improve the quality of life for millions of American couples, families, and children," Eisenberg says. "Our work with diverse populations -- from prisoner re-entry to individuals recovering from addictions, the formerly homeless, families struggling to overcome poverty, new immigrants, expectant parents, adoptive families, couples impacted by a spouse's combat deployment, couples raising special needs children, couples considering separation or divorce, fathers, and others in all stages of relationship consistently demonstrates a lasting, positive impact of evidence-based relationship skills education."
Eisenberg says the foundation is providing a series of free online classes to provide skills training to couples during the holidays. "Holidays are a time of added stress and anxiety for many families," Eisenberg says. "Our webinars are our way of reaching out to couples across the country to offer a tangible gift that can help marriages and strengthen families through this holiday season and long into the new year."
Eisenberg says PAIRS Foundation is also particularly focused on reaching out to couples impacted by combat deployment. "We know from significant experience with active duty, guard and veterans impacted by combat deployment that learning skills for improving communication, releasing the energy of stressful emotions, and strengthening attachment to significant others is especially important," Eisenberg says. He says couples impacted by combat deployment should contact PAIRS Foundation at 877 PAIRS 4U (724 7748) for more information.
PAIRS Foundation, established in 1983, is one of the nation's oldest and leading providers of relationship skills training classes. The 501(c)(3) non-profit develops educational curricula, delivers courses for the public and professionals nationwide, and conducts research.
###