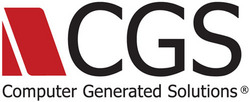 It is exciting to be joining CGS on the GSA schedule
New York, NY (Vocus) December 17, 2009
Computer Generated Solutions, Inc. (CGS) today announced that it has added Mitratech's TeamConnect applications platform to its GSA schedule, enabling the company to offer collaborative accountability solutions to its government clients. As government agencies struggle to deliver services more cost effectively and openly with collaboration technology, the countervailing pressure for accountability and security drives a need for solutions that enable large, diverse teams to work securely on sensitive information with a high degree of traceability. Mitratech's TeamConnect applications and underlying platform provide a unique combination of open access, control, auditability and workflow management that effectively solve this problem. CGS's elite government information services practice has the credibility and experience to implement TeamConnect in complex, high-security government infrastructures.
"We have a long history of success in government IT," said Phil Friedman, President and CEO of CGS. "In our experience, to be effective in the public sector, you need to be working with the right partners. Mitratech brings a strong mix of maturity, quality and functionality to the table, already proven in the equally-sensitive enterprise legal process automation market. Adding TeamConnect to our GSA schedule gives us a valuable option to offer government clients that need secure, accountable teamwork and case management."
CGS has an extensive government IT services practice, developing applications and conducting a range of project management and infrastructure programs for federal, state and local governments across the United States. CGS selected TeamConnect for its ability to set repeatable government case management processes that require unfettered teamwork with high access and data security, and traceability of activities. TeamConnect, designed to equally facilitate collaboration and accountability, enables case or project participants in multiple public and private sector organizations to work together on sensitive matters while reliably tracking workflow histories.
"It is exciting to be joining CGS on the GSA schedule," said Afshin Behnia, Mitratech's CEO. "Government case management solutions have traditionally been among our best offerings. Now, with inclusion on the CGS GSA schedule, we can further cultivate government opportunities and work with a class-A strategic partner on projects of any scale and complexity."
The GSA schedule partnership brings together two respected companies that each have more than two decades of successful operation in the enterprise and government IT sectors. CGS has a track record of delivering an integrated portfolio of solutions and services reflecting a broad spectrum of technology and business practices. By offering a single point of accountability, CGS reduces the total cost of ownership and maximizes the return on IT investments.
TeamConnect is a platform upon which case management and other collaborative accountability applications can be built. In addition to robust TeamConnect legal operations management solutions, which are used by dozens of Fortune 100 companies, a variety of diverse and innovative government case management tools have been built and deployed on TeamConnect. These include the legislative development process for a state legislature, the contract management for government bond offerings, and the scheduling of traffic court judges for a state department of motor vehicles. TeamConnect is also considered one of the industry's most versatile collaboration, process repeatability and workflow platforms, supporting more than forty different server types.
About CGS:
For twenty-five years, CGS has enabled global enterprises, regional companies and government agencies to drive breakthrough performance through technology. With global delivery capabilities, expertise across leading platforms and deep experience in multiple industries, CGS has become the IT partner of choice for over 3,500 organizations worldwide. CGS delivers a wide array of proprietary and third-party software applications; consulting and IT services; outsourced contact center solutions; and learning & communications platforms. CGS is headquartered in New York City and maintains a worldwide presence with 20 offices in North America, Europe and Asia. For more information please visit http://www.cgsinc.com.
About Mitratech:
Mitratech provides market-leading Collaborative Accountability Applications for businesses and their trusted partners. Mitratech's TeamConnect platform has proven the value of collaborative accountability in corporate legal operations, government case management, compliance and insurance claims litigation management. Applications built on the TeamConnect platform improve the transparency of financial reporting, reduce exposure to risk and boost operating discipline, information security and the efficiency of enterprise processes. The company's Collaborati browser application also meets the accountability and collaboration needs of proliferating extraprise teams, wherein vendors, partners and service providers often have to be included in sensitive teamwork projects such as electronic billing, litigation hold and collaborative budgeting, or those which expose businesses to liability. http://www.mitratech.com
###