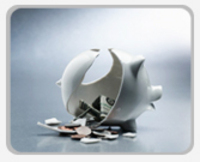 New York, NY (PRWEB) December 23, 2009
The New Year is not only a time of celebrations and great expectations, it is also a time of summing up the achievements of the previous year and planning for the future. This is especially true with academic career wherein the New Year is the milestone: the half of the academic term is over; the time is ripe to remember the academic duties. Bearing this in mind, http://Custom-Writing.org introduces the season of holiday 10% discounts to make planning for future easier and more comfortable.
Custom-Writing.org always encourages its clients to plan their academic activities well in advance. This way no unexpected surprise can emerge and students have plenty of time to improve their academic assignments before handing them in. This is why Custom-Writing.org decided to provide the opportunities for planning in what is called "low season" when the prices are cheap and the writers of the company, usually lectors and scientists, are free to assist customers in their academic pursuits.
For the entire holidays between Christmas and the New Year and for the first days of the upcoming academic term Custom-Writing.org introduces 10% discounts for all orders. This holiday rate stacks with the lifetime discount so customers can use this opportunity to achieve both goals: make the academic pursuit cheap and timely.
For additional information including price quote and the details on seasonal discounts, please check the http://Custom-Writing.org website or contact its 24/7 live support via live chat, e-mail or phone.
Custom-Writing.org is a company that provides a wide scope of writing services of academic and non-academic nature to assist the students in their career including in-depth research, writing and editing.
###