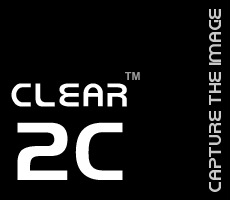 Much of the success of Clear2C's growth can be attributed to it's web site and our online marketing efforts.
(PRWEB) December 17, 2009
The fledgling business Clear2C was the brainchild Of Steven Senior and John Gall, the co-directors of acrylic fabricator Luminati. Luminati designs, manufactures and retails a huge range of acrylic furniture and display units for the large commercial markets but also direct to the public. Its clients include major car manufacturers the public sector and both large and small retailers as well as individuals who find their products via the Internet.
In part the online marketplace was a key motivator for launching the Clear2C brand and business as Steven Senior realised there is a gap in the framing market for high quality contemporary photo frames. Clear2C's real USP is its ability to offer a completely bespoke design service for corporates, professional image makers and discerning individuals requiring exact specifications.
Steve Senior explains: "Much of the success of Clear2C's growth can be attributed to it's web site and our online marketing efforts. Ensuring that customers find us on the Internet, can see the quality of our photo frames and understand that there is a product to suit them, or if there isn't that they can get one made to their requirements, has been invaluable."
Particularly popular products have included panoramic and gloss black photo frames. The company also offers versatile multi aperture or collage photo frames with magnetic back panels so the pictures can be changed easily. This has proved popular for domestic customers wanting to display family snaps as well as commercial buyers using them for keep marketing displays fresh.
Many of Clear2C's biggest and most profitable clientele became customers having found and explored the Clear2C business online at clear2c.co.uk. The latest example being the shoe and clothing giant Adidas. Sina Schneider from the corporate design and events department at Adidas HQ says: I just wanted to say thank for your fantastic services! I ordered 20 frames last Monday and spoke to your Costumer Service people twice to make sure we'll get the frames by last Friday. They made it to us by Thursday and we were really happy about that fact. So thanks again! And keep that service mentality up. We'll definitely order again." This referred to an order of multi photo frames.
The innovative company aims for bigger and better things in the new year and a key goal is to capitalise on the increase of digital photography amongst the general public.
###