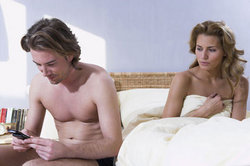 "There has been a massive rise in the number of affairs 'outed' by text messaging"
(PRWeb UK) December 16, 2009
New statistics published today by a UK-dating site show that those who cheat online are less likely to get caught than those who do so offline.
The research was conducted by IllicitEncounters.com, a dating website for married people. The statistics show that less than 10% of the site's membership have been caught during their time on IllicitEncounters. Of those who have been, over 65% said that an incriminating text message or phone call played a part in their undoing.
Many members stated that the security provided by the site played an important part in their decision to join.
Speaking to the website, legal expert Vanessa Lloyd Platt, founder of Lloyd Platt & Co., described a huge increase in the use of text messages as evidence to prosecute in divorce cases. "There has been a massive rise in the number of affairs 'outed' by text messaging." Vanessa commented. "The electronic age has been one long field-day for lawyers."
"It is a criminal offence to break into someone's email account. There has been a lot of publicity around this recently - which may explain why emails are less commonly used to prosecute in these cases. However, if a husband or wife leaves their phone lyring around, they can get caught out very quickly."
Spokesperson for IllicitEncounters.com Sara Hartley commented, "Browsers give us so many ways to control information about our activities. IllicitEncounters is a difficult site to penetrate if you're looking for someone specific - many members protect their photos with passwords. Our members don't want to 'rock the boat' - many are pursuing an affair as a way of supporting their marriage, not destroying it."
IllicitEncounters.com has over 390,000 members in the UK, and will be awarding its 400,000th member with free lifetime membership in the coming weeks.
About IllicitEncounters.co.uk
Illicit Encounters is the UK's longest running extra-marital dating site. It was started in 2003, beginning as a small agency with only a handful of members, but since its creation, has grown at a phenomenal rate. We now have over 390,000 members in the UK.
The aim of the site is to create a safe and non-judgmental environment, where married men and women can meet each other. Illicit Encounters is a profile-based website, where each member has a personalised space stating who they are, what they're looking for and their interests. Users can talk freely on our new-improved chat system, or send each other messages through our internal mailing system.
The average Illicit Encounters member is a professional, often working in management or as an executive, and between the ages of 36 and 40. We have the most balanced ratio of men to women online than any other dating site.
###