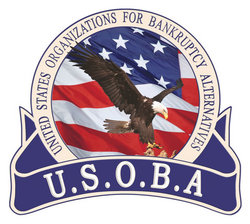 Thanks to generous community partners, such as USOBA, we can make the Holiday season a little brighter for students and families served by Communities In Schools of Central Texas
Houston, TX (Vocus) December 16, 2009
The United States Organizations for Bankruptcy Alternatives, a trade association dedicated to the advancement of consumer protection in the debt settlement industry, will be helping make the holiday season a bit more joyful this year for families in need.
Faced with recession woes, housing bailouts, stock market tumbles, and growing job losses, many Americans cannot afford gifts or even food for their family this holiday season. USOBA has teamed up with Communities In Schools of Central Texas in an effort to ensure that Texas families are provided for this winter.
According to Alissa Magrum, CIS of Central Texas spokesperson, The USOBA donation to the Communities In Schools of Central Texas Holiday Assistance Program will provide much needed help to their students and families during this Holiday season.
The donation will be used to purchase gift cards so that parents can purchase food, basic needs items and small gifts for their own children and families. "
"Thanks to generous community partners, such as USOBA, we can make the Holiday season a little brighter for students and families served by Communities In Schools of Central Texas," Magrum said.
USOBA worked with CIS of Central Texas last holiday season as well. According to USOBA Executive Director Jenna Keehnen, it is a privilege to be able to assist an organization like CIS of Central Texas.
"It is an honor to work with an organization that does so many great things for the community," Keehnen said. "We look forward to helping out as much as we can in the future."
About USOBA:
USOBA is dedicated to providing its member companies with important, industry-related information, including compliance requirements, as well as advocating on behalf of its membership for fair and appropriate industry regulation that maintains the utmost in consumer protection. USOBA members are provided a USOBA State Law Summary guide, the only one of its kind in the industry, to better ensure and promote national compliance. This guide contains the laws and regulations, state by state, and has been reviewed by regulators and legislators. For further information, please visit http://www.usoba.org.
About Communities in Schools of Central Texas:
Communities In Schools - Central Texas serves thousands of children and families every year, providing options where there once were none. Communities In Schools is a dropout prevention program. Through campus-based programs and special projects, Communities In Schools creates a network of volunteers, social services, businesses, and community resources that work together to break down barriers and help students succeed. And the formula works: last year, 99% of the students referred to Communities In Schools stayed in school.
###