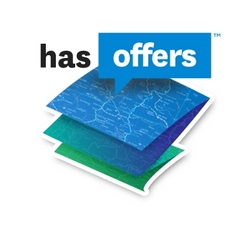 These advances in the HasOffers Platform are sure to revolutionize performance based marketing for every level of advertiser.
Seattle, WA (PRWEB) December 17, 2009
This year has been an amazing time of growth, advancement, and recognition for HasOffers. In 2009, HasOffers developed the fastest and most efficient performance advertising platform, creating countless new features and growing to a customer base of over 2000 networks. There is much to be celebrated, but in light of all their successes, HasOffers has already begun tackling some of their most ambitious goals, predicted to boost performance-based marketing dramatically in 2010.
Some long anticipated features like Multi-Language Translations, Recurring Affiliate Commissions, SEO Tracking Links, and Direct Affiliate Pay are all rolling out in early 2010, but this is just the beginning of the roadmap. HasOffers is also releasing a fully integrated Ad Manager for networks and affiliates. The Ad Manager allows users to create their own text ads and banners within the HasOffers platform, and more importantly allows them to manage and optimize those campaigns by click through rates, revenue per click, conversion rates, and more. This tool provides advertisers and affiliates with everything they need to generate the most effective advertisements for their traffic sources without the need for additional banner systems.
So by now you are probably impressed by the hard work HasOffers will be doing while the world is taking a winter vacation, but the most exciting news is still to come. In January of 2010, HasOffers is incorporating an intelligent campaign distribution and sharing feature. This marketplace style environment will securely and profitably connect networks with direct offers, using unprecedented methodology and attention to industry needs. Unlike competing attempts to share campaigns between networks, HasOffers is committed to the quality and security of globalized offers, fully utilizing the value of sharing profitable advertising offers.
Online advertising is a constantly changing landscape, and with performance-based models quickly gaining ground, HasOffers is poised to lead the market into the New Year with the technology, features, and relationships to boost client revenues exponentially.
# # #