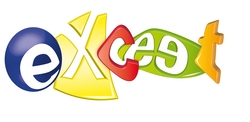 Exceet is the next step in the evolution of social networking sites, online auctions, and online surveys
(PRWEB) December 16, 2009
Exceet is an all-encompassing website that begins with a social networking component. Almost everyone on the planet is familiar with the boundless popularity of social networking websites. They allow for old connections to be rekindled, current connections to be strengthened, and for new connections to be formed. They allow new levels of communication and networking for everyone. From high school students to entrepreneurs, social networking sites have changed the face of communication.
Exceet does not only have a social networking component complete with photos, profiles, groups, articles, quizzes, and over 3,000 games. It also credits those who use the functions of the social networking component of Exceet with points that can then be used for the auctions that are offered on Exceet. Basically, a member of the Exceet web site could be making money just for enjoying the social networking activities that are so common these days. What once was a way to kill time could now end up helping to pay for auction wins.
Completely Unique Exceet Online Auctions
To understand the online auctions offered by Exceet, the old ideas regarding online auctions must be thrown out the window. The unmistakable thrill of fierce competition against other online bidders to secure a win are taken to new heights on Exceet. Bidders can also view the countdown clock changing in real time instead of having to constantly refresh the website page -- being able to watch the seconds tick away adds to user exhilaration and is a clear advantage over other auction sites.
Another entirely unique aspect to Exceet auctions is the fact that all auctions are 'total price', meaning that you only pay for your bids in points and if you win the auction you pay nothing more. Even the shipping is free. So for the price of a few points, which you could earn simply by using the social network or taking a survey, you could be winning a brand new Nintendo Wii, laptop or flat screen TV.
A Whole New Way To Earn Auction Points With Exceet Surveys
The surveys offered through Exceet are unlike surveys that can be found anywhere else. For the first time creators of surveys can launch their surveys directly to a third party database, Exceet users, cutting out the middleman and dramatically lowering survey costs and turnaround times.
The creators of surveys can choose to offer however many points to Exceet users they like. When a creator of a survey offers more points for a survey this survey will have a higher ranking on the available list of surveys so that the most rewarding ones can be easily identified by those seeking out surveys.
Furthermore, survey creators can easily target their surveys to specific target groups. Age, sex, and location can be used to narrow down the list of respondents and qualifying questions can be used to ensure that individuals from the desired target groups are the ones responding to these surveys.
The price of posting these surveys depends on the survey creator's needs. Those who require a fast turnaround on their surveys can offer more points and secure higher ranked surveys that will produce immediate responses. Those who do not require survey results as quickly can pay less and offer fewer points to receive their survey results. Exceet is the only website to offer this level of choice. For those survey creators that have their own database to submit their surveys to, Exceet allows them to create unlimited surveys totally free. In any case, Exceet charges a fraction of what other websites charge for similar services.
There is no need to be concerned about creating surveys either. With over 100 different survey templates available and more being added all the time, creating surveys is fast and easy. This simple, logical process is not limited to the creation of each survey. It applies to the launching, management, and analysis of these surveys as well.
Exceet takes the work out of surveys while delivering the necessary information. Add in the eagerness that Exceet members feel to complete surveys to earn points and the pool of respondents for any type of survey is suddenly vast and easily reachable. Surveys offered to a social networking audience that pay in auction points will garner all the necessary attention and more.
For those taking these surveys, there is a chance to earn points that can be used toward auctions. Being paid for time spent in points allows Exceet members to obtain auction items for even lower prices than those already offered on a bidding site. Survey takers can also locate the most rewarding surveys with ease.
Why Is Exceet The Site Of The Future?
Every time there is an improvement in online shopping or in social networking sites, people flock to it. Everyone wants the best deal, the most cutting edge way to stay in touch with others, and any site that can give them something back. Exceet takes the best of social networking sites, online auctions, and surveys and not only combines them but improves upon each one.
The interconnected nature of Exceet takes it from being one site with several disparate elements to one unified source for what are universal interests. Social contact, shopping, and earning points to put toward online auctions have that universal appeal. Who wouldn't want to be earning auction points with many of the things they would be doing online anyway?
Exceet is the next step in the evolution of social networking sites, online auctions, and online surveys. With Exceet, a person can earn points to win amazing new products, compete in online auctions, and talk to their friends without having to go to several different sites. Exceet did not create these ideas. It just made them better. Be connected… be heard… be rewarded. Be on the cutting edge with Exceet.
For additional information on Exceet, visit http://www.exceet.com or http://www.exceetblog.com.
About Exceet - Exceet provides a forum for social networking, surveys, and online auctions and is the only company that does all this in one website. It is also the only site that allows users to earn points from spending their time using the site. These points can then be put toward auctions, allowing users to work toward auction wins through their usual online activities of social networking and online surveys.
###