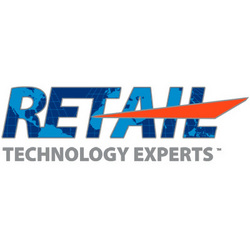 Mimai Lakes, Florida (PRWEB) December 16, 2009
Retail Technology Experts (RTE) today announced that the company will forgo its annual holiday party as well as the sending of holiday cards and instead donate those funds to charity. RTE has selected CARE, Habitat for Humanity and Hope Outreach as the three non-profit organizations that they will donate to this year.
Founded in 1945, to provide relief to survivors of World War II, CARE quickly became a trusted vehicle for the compassion and generosity of millions. Today it is a leading humanitarian organization fighting global poverty and other issues. Women are at the heart of CARE's community-based efforts to improve basic education, prevent the spread of HIV, increase access to clean water and sanitation, expand economic opportunity and protect natural resources. CARE also delivers emergency aid to survivors of war and natural disasters, and helps people rebuild their lives. For more information on this organization please visit http://www.care.org.
Since its founding in 1976, Habitat for Humanity has built 225,000 houses, providing shelter for more than 1 million people in nearly 90 countries around the world. A new Habitat house is completed somewhere in the world every 21 minutes. Habitat affiliates work locally in communities around the world to select and support homeowners, organize volunteers and coordinate house building. Homeowners are selected based on their need for housing, their ability to repay a mortgage and their willingness to work in partnership with Habitat. Habitat is able to make housing affordable to low-income families because houses are sold through a no-profit mortgage. For more information on this organization please visit http://www.habitat.org.
HOPE Outreach Center, Inc. is committed to Helping Other People Every day. Open for the past 15 years, their many programs and services offer a hand up to people who are unable to make ends meet due to job losses, disabilities, health crises, and other emergencies. HOPE also has various programs for the elderly including companionship programs for seniors as well as an afterschool enrichment program for children. One hundred percent of proceeds collected by HOPE go directly towards community assistance programs. For more information on this organization, please visit http://www.hopeoutreachfl.org.
"This holiday season, Retail Technology Experts recognizes the importance of helping those less fortunate. To this effect, RTE has chosen to donate on behalf of its employees to three non-profits known for their work helping others nation-wide as well as in our own community. We are proud to sponsor these excellent organizations as they assist others during the holidays," said Mahendran Ramanathan, President of Retail Technology Experts (RTE).
Retail Technology Experts (RTE) is an innovative retail technology solution provider that has been providing turn-key technology solutions to retailers since 1991. RTE's experience in retail and specifically in retail technology affords the retailer an expertise second-to-none in their industry. From initial discovery to implementation and on-going support, RTE offers retailers a true strategic partnership.
For additional information, please contact:
Mahendran Ramanathan
President
Retail Technology Experts (RTE)
http://www.retailtechnologyexperts.com
800.513.5917 x125
###