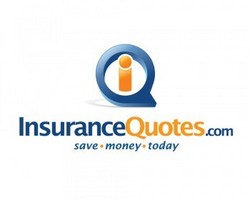 We spent months analyzing how we could make the experience for our users a quick, accurate and pleasant one
New City, NY (PRWEB) December 17, 2009
InsuranceQuotes.com (http://www.InsuranceQuotes.com), one of the most complete resources for online insurance policies, has enhanced its look, navigation, and content offering. Now, in addition to quick access to multiple insurance quotes, visitors can also find helpful facts, news, and laws about Auto, Life, Homeowners, and Health insurance.
The new site offers even better user experience for ease of navigation which reinforces the company's commitment to giving quick and complete information about different insurance options from top providers. InsuranceQuotes.com allows visitors to make educated decisions when comparing the different option, with increased specialization in Auto Insurance Quotes as well as Life and Health.
The sites redesign will save customers time by providing more quality information in an easy-to-navigate format. InsuranceQuotes.com users have access to complete insurance information at one internet destination, eliminating the time consuming task of searching multiple websites and calling customer service. Included in the redesign are more intuitive forms to enter basic information, more detailed and up-to-date insurance information and news, improved navigation, as well as revisited features such as Frequently asked questions, Tips, and insurance glossary.
"We spent months analyzing how we could make the experience for our users a quick, accurate and pleasant one" said Adam Haber, CEO for InsuranceQuotes.com. "The positive feedback from both consumers and industry peers indicates that we have achieved what we set out to accomplish."
Apart from being a great resource for individuals seeking the ideal insurance policies and coverage, InsuranceQuotes.com is also a great marketing ground for elite insurance providers. With over a hundred of the top national insurance providers and dozens insurance agents as associates and partners, InsuranceQuotes.com is a trusted resource to obtain insurance quotes, with only a click of a mouse. It has also become a great way to differentiate the best insurance providers form the rest of the average lot – thus reducing the time spent at researching and comparing.
About: InsuranceQuotes.com is a network of insurance agents and providers to deliver the best quality insurance leads to the US population. Offering side to side comparison of the best insurance policies from top insurers at the most competitive price, InsuranceQuotes.com has made life easier for clients as well as policy providers.
###