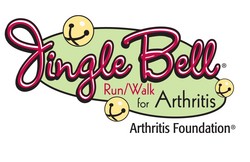 The personalized video was an easy and fun way for participants to spread the word about their involvement in the event and ask for donations
Charleston, S.C. (Vocus) December 17, 2009
Blackbaud, Inc., (Nasdaq: BLKB) announced today that the Arthritis Foundation San Diego, the first nonprofit to use its Friends Asking Friends® technology when it launched nine years ago, held its 17th annual Jingle Bell Run/Walk on Saturday, and achieved unprecedented success by integrating social media channels with the solution.
Arthritis Foundation used new Facebook®, Twitter® and personalized solicitation video applications this year, integrated with Blackbaud Sphere™ Friends Asking Friends, to raise awareness and help participants raise more funds in support of its annual event. Austin-based Charity Dynamics partnered with Blackbaud to create a personalized video and launch Boundless Fundraising™, a Facebook application integrated with Friends Asking Friends that tied into participants' personal fundraising pages. The organization was able to boost its overall fundraising results for this year's event by 22 percent and its participation by 15 percent by leveraging social media tools integrated with Friends Asking Friends technology.
"The personalized video was an easy and fun way for participants to spread the word about their involvement in the event and ask for donations," said Andrea Muir, director of development at the Arthritis Foundation San Diego. "With its integration with Friends Asking Friends, supporters were able to make a donation directly from the video page. In addition, the built-in Twitter, Facebook, and YouTube® integration in Blackbaud Sphere provided participants new ways to reach out to their networks."
Since its release in 2000, nonprofits have raised more than $1 billion online with Blackbaud Sphere's Friends Asking Friends technology, which continues to be the leading event fundraising application for nonprofits. It has been used to support over 33,000 events by nonprofit organizations including The ALS Association, Greater Philadelphia Chapter, American Heart Association, and Arthritis Foundation.
"The original personal fundraising web page launched in 2000, allowing people to build online networks using email tools around a personal fundraising goal," said Mark Davis, director of technical solutions at Blackbaud. "The recent explosion of social media—namely Facebook, YouTube, and Twitter—is revolutionizing the event fundraising industry yet again."
The fall 2009 events season saw a rise in the use of social networking for event fundraising across the nonprofit sector. More than 750 events and 60,000 event participants have used Twitter, Facebook and YouTube applications integrated with Friends Asking Friends to extend their fundraising reach. Launched earlier this year, Blackbaud's Social Media Toolkit along with Charity Dynamics' Boundless Fundraising application, helps nonprofits running events raise more money, reach more people, and increase efficiency through Facebook, Twitter and YouTube. By promoting these tools, event organizers are enabling participants to promote their involvement in an event and share their fundraising appeals with their social networks directly from their personal fundraising headquarters.
Blackbaud continues to invest research and development resources into innovating Friends Asking Friends. "In addition to modernizing our events solution with the Social Media Toolkit, we continue to invest in deepening the integration between Blackbaud Sphere Friends Asking Friends and Blackbaud's The Raiser's Edge® and Team Approach® donor management solutions," said Davis. "Our industry-leading integration to these databases helps event staff succeed by sharing their event participant and donor data more effectively."
To support nonprofits' event fundraising strategies, The NetWits Know-How event fundraising web seminar series is being held this week and will continue through Friday to help nonprofits run successful online events. Topics include: online event planning, converting offline support into online support, promoting events with email, using social media to broaden event reach, and analyzing event data, results, and impact. Event fundraising professionals can still register to attend the remaining events live, or can access recordings at http://www.blackbaud.com/knowhow.
About Blackbaud
Blackbaud is the leading global provider of software and services designed specifically for nonprofit organizations, enabling them to improve operational efficiency, build strong relationships, and raise more money to support their missions. Approximately 22,000 organizations — including University of Arizona Foundation, American Red Cross, Cancer Research UK, The Taft School, Lincoln Center, In Touch Ministries, Tulsa Community Foundation, Ursinus College, Earthjustice, International Fund for Animal Welfare, and the WGBH Educational Foundation — use one or more Blackbaud products and services for fundraising, constituent relationship management, financial management, website management, direct marketing, education administration, ticketing, business intelligence, prospect research, consulting, and analytics. Since 1981, Blackbaud's sole focus and expertise has been partnering with nonprofits and providing them the solutions they need to make a difference in their local communities and worldwide. Headquartered in the United States, Blackbaud also has operations in Australia, Canada, the Netherlands, and the United Kingdom. For more information, visit http://www.blackbaud.com .
Media Contact:
Melanie Mathos
Blackbaud, Inc.
melanie.mathos(at)blackbaud(dot)com
843.216.6200 x3307
Source: Blackbaud
Forward-looking Statements
Except for historical information, all of the statements, expectations, and assumptions contained in this news release are forward-looking statements that involve a number of risks and uncertainties. Although Blackbaud attempts to be accurate in making these forward-looking statements, it is possible that future circumstances might differ from the assumptions on which such statements are based. In addition, other important factors that could cause results to differ materially include the following: general economic risks; uncertainty regarding increased business and renewals from existing customers; continued success in sales growth; management of integration of acquired companies and other risks associated with acquisitions; risks associated with successful implementation of multiple integrated software products; the ability to attract and retain key personnel; risks related to our dividend policy and share repurchase program, including potential limitations on our ability to grow and the possibility that we might discontinue payment of dividends; risks relating to restrictions imposed by the credit facility; risks associated with management of growth; lengthy sales and implementation cycles, particularly in larger organization; technological changes that make our products and services less competitive; and the other risk factors set forth from time to time in the SEC filings for Blackbaud, copies of which are available free of charge at the SEC's website at http://www.sec.gov or upon request from Blackbaud's investor relations department. All Blackbaud product names appearing herein are trademarks or registered trademarks of Blackbaud, Inc.
###