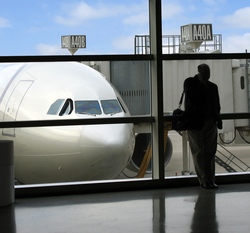 Cardiff, UK (PRWEB) December 18, 2009
Talks have failed between British Airways and Unite members, meaning Christmas getaway passengers are likely to be grounded over the festive period. Up to one million BA customers face the prospect of having trips cancelled as cabin crew strike between 22nd December and 2nd January.
British Airways is said to be investigating 'all options' to help it cope with the impact of the planned 12 day strike. In addition to this, the airline has offered passengers booked to travel during the strike period - and 48 hours either side of it - the chance to rebook their flights at no extra cost.
Steve Williams, head of travel insurance at Confused.com said: 'The decision to strike during one of the busiest months of the year will ensure a miserable time for customers wishing to spend Christmas away from home. People planning to getaway (with BA) should weigh up all options available to them. If re-scheduling a holiday can be done, it may be better than getting stuck in an airport for hours on end as flights get cancelled.'
'For those who are affected, comprehensive travel insurance will cover you, so long as the policy was purchased prior to any knowledge of this action happening. Passengers travelling during the strike action, who buy travel insurance after yesterday's announcement will not be covered for cancellations and delays. Insurance is not there to protect customers after the horse has bolted, but instead is there to compensate travellers in the event of unforeseen circumstances.'
For those affected in the next few weeks, Confused.com encourages customers to seek advice from their holiday insurance provider. All passengers wishing to make a claim should visit the terms and conditions outlined in their insurance contract. Speaking to the insurance provider will enable clarity surrounding what claims will be honoured as a result of this strike.
Industrial strikes and the disruption caused to holidays, goes to show how important it is to insure a holiday as soon as it is booked. For those booking a holiday in the New Year should purchase a policy as soon as they are aware of the dates of travel. This will safeguard any financial loss as a result of strikes from major airline carriers.
For further information please contact:
Press office, Confused.com: 02920 434 398
About Confused.com:
Confused.com is one of the UK's biggest and most popular price comparison services. Launched in 2002, it generates over one million quotes per month. It has expanded its range of comparison products over the last couple of years to include home insurance, travel insurance, pet insurance, van insurance, motorbike insurance, breakdown cover and energy, as well as financial services products including credit cards, loans, mortgages and life insurance.
Confused.com is not a supplier, insurance company or broker. It provides a free, objective and unbiased comparison service. By using cutting-edge technology, it has developed a series of intelligent web-based solutions that evaluate a number of risk factors to help customers with their decision-making, subsequently finding them great deals on a wide-range of insurance products, financial services, utilities and more. Confused.com's service is based on the most up-to-date information provided by UK suppliers and industry regulators.
Confused.com is owned by the Admiral Group plc. Admiral listed on the London Stock Exchange in September 2004. Confused.com is regulated by the FSA.
###