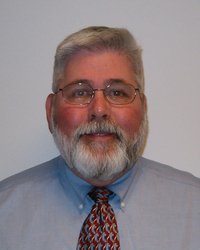 I'm looking forward to Tim O'Dell's leadership in enhancing our chaplaincy and rehabilitation services.
Nashville, TN (Vocus) December 18, 2009
CCA has named Tim O'Dell director, Chaplaincy and Developmental Programs, in the company's Inmate Programs department.
O'Dell, who previously served as director, Addictions Treatment and Behavioral Programs at CCA, has been in corrections and criminal justice for more than 40 years. He has served in a variety of roles, including police radio dispatcher, correctional officer, state trooper, state detective, chief of security, assistant warden and warden, between the Kentucky Department of Corrections, the Bowling Green (Ky.) Police Department, the State of Kentucky and CCA, which he joined 12 years ago.
"I'm looking forward to Tim O'Dell's leadership in enhancing our chaplaincy and rehabilitation services," said Dennis Bradby, CCA vice president, Inmate Programs. "As the leader in correctional partnerships, CCA is also paving the way when it comes to positive collaborations with major faith-based initiatives, which are critical to the rehabilitation of many inmates."
In his new role, O'Dell will oversee current CCA efforts in cognitive programs, which link changes in inmates' thinking to subsequent modifications in their behavior. He will also engage with CCA's many international and national faith-based partners to increase offerings and opportunities to inmates. CCA partners with Alpha Prison Ministries, Champions for Life, Child Evangelism Fellowship, Habitat for Humanity, Joyce Meyer Ministries, Prison Fellowship Ministry, Purpose Driven Ministry, School of Christ International, Trinity Broadcasting Network and Wheels for the World to deliver religious and spiritual classes and outlets to offenders.
"Faith-based programs have the potential to transform the way inmates think and act," O'Dell says. "These opportunities are fundamental to the long-term outlook in changing them for the better. I am gratified to lead such important work."
On any given day, thousands of inmates participate in vocational training, learning trades like carpentry, computer repair, masonry, painting and plumbing. In academic education, they earn GEDs and pursue post-secondary coursework. Life skills training helps inmates develop know-how in budgeting, communication, occupational readiness and parenting that prepares them for eventual release.
About CCA
CCA is the nation's largest owner and operator of government-contracted correctional and detention facilities, operating 65 facilities, including 44 company-owned facilities, with approximately 87,000 beds, in 19 states and the District of Columbia. In addition to providing the residential services for inmates, CCA facilities offer rehabilitation and educational programs, including education, vocation, religious services, life skills and employment training and substance abuse treatment. For more, visit http://www.correctionscorp.com and http://www.ccacommunities.com.
###