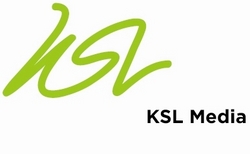 Chuck brings a wealth of digital, analytic, and direct response media experience to his new role here are KSL. His well rounded background will allow us to further break down 'silos' and offer a truly integrated service for our clients
New York, CA (PRWEB) December 17, 2009
KSL Media (http://www.kslmedia.com), one of the largest independent media buying companies with offices in New York, Los Angeles and four other markets, today announces the hiring of Chuck Shaw as their Senior Vice President and Director of Digital Media.
"Chuck brings a wealth of digital, analytic, and direct response media experience to his new role here are KSL," notes KSL President David Sklaver. Adding, "his well rounded background in direct response, customer acquisition and general media will allow us to further break down 'silos' and offer a truly integrated service for our clients."
Shaw comes from ID Media, where he was SVP/Director of Client Services. Prior to ID he held positions at G2 Direct & Digital and Digitas. He is also an assistant professor in the Integrated Marketing Masters Program at New York University. Chuck will work closely with Tom Stolfi EVP/Corporate Media Director and Richard Birt SVP/Director of Customer Analytics and Insights, in tying all of KSL's media and customer acquisition tools together to offer KSL's clients the most unique results driven media service in the industry.
Shaw is a graduate of Roger Williams University. He lives with his wife and two children in Cranford, New Jersey.
About KSL Media:
KSL Media is one of the largest independent media services companies in America. They specialize in providing research-based media solutions for entrepreneurial companies as well as for retailers and direct response clients. KSL works with numerous clients including the New York Jets, Sizzler and Grey Goose Vodka. They have offices in New York, Los Angeles, Las Vegas, Chicago, Austin and Miami.
# # #