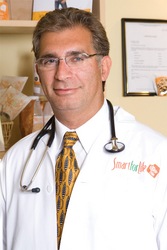 Kim Kardashian and Alonzo Mourning to be Grand Marshals in the Seminole Hard Rock Winterfest Boat Parade aboard Smart For Life® Cookie Diet, underWAYTM Showboat
Boca Raton, FL (PRWEB) December 18, 2009
The Seminole Hard Rock Hotel and Casino recently announced their choice of Grand Marshals – Kim Kardashian and Alonzo Mourning who will be aboard the Cookie Diet Smart for Life® and underWAY™ Showboat during the Seminole Hard Rock Winterfest Boat Parade.
Smart For Life® Cookie Diet products and underWAY™ hunger suppressing health drinks will be served on Grand Marshal Showboat, The Grand Floridian. Rubbing shoulders with Kim and Alonzo will be the corporate team from Seminole Hard Rock, Smart For Life, underWAY™ and who's who in South Florida.
This parade entry will be following Santa Claus, hoping to curb his holiday appetite. The Grand Marshal Showboat will lead about a hundred boats decorated with holiday flair, including lights and entries with the "That's Entertainment" theme. This is the 38th boat parade and will sail down the New River as the 7th largest one-day spectator event in the country!
Tribe councilman Max Osceola, Jr. is the Chairman of the Board of the 2009-2010 Winterfest Executive Committee. Fort Lauderdale Mayor Jack Seiler and actor Leslie Nielsen will be parade judges.
"Smart for Life® Cookie Diet has been helping people get healthier for years. It's our way of giving back to the community. It's all for a good cause," said Dr. Sass Moulavi, founder of Smart For Life.
"This will be a great occasion for our affiliated company, Better Health Beverage, to provide an opportunity for people to taste our underWAY™ beverage. Currently our sales and market studies have been off the charts. underWAY™ provides up to a third of your daily fiber requirements without sodium, caffeine or sugar and is all naturally flavored with only 10 calories per serving. We at Better Health Beverage LLC, the manufacturer of underWAY™, are very excited about this opportunity and intend to roll out underWAY™ throughout North America in 2010," said Richard Kayne, COO of Better Health Beverage and Smart For Life. For more information regarding underWAY™, visit http://www.under-way.com.
###