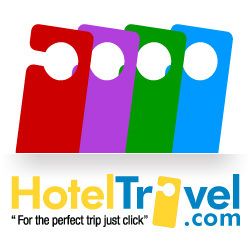 "December is usually the unofficial start of the winter ski season in Europe and North America. This is the time of year when customers are looking to ski, snowboard or recapture the childlike exuberance of building snowmen in the snow."
(PRWEB) December 18, 2009
HotelTravel.com is celebrating the holiday season with an unbelievable list of top spots from around the world to enjoy winter sports.
According to HotelTravel.com Chief Information Officer, Olivier Dombey, interest in winter sports is usually highest during years when Olympic Game competitions are held.
"December is usually the unofficial start of the winter ski season in Europe and North America and this year is shaping up to be a good one. This is the time of year when customers are looking to ski, snowboard or recapture the childlike exuberance of building snowmen in the snow.
"HotelTravel.com is delighted to offer travellers a diverse choice of options in some of the most popular winter sport destinations on the planet," he added.
Whistler Blackcomb, Canada
As it turns out the myths surrounding the 2010 Olympic Winter Games (12 to 28 February 2010) are actually making Whistler Blackcomb the place to visit this winter. It claims that 100 per cent of its ski terrain at its five main ski resorts will be open before and after the Games. And over 90 per cent will be open during the Winter Games. That still makes Whistler Blackcomb the largest single ski destination in North America.
Plus the host resorts believe there will actually be fewer skiers this season than during a normal year because of the Games. And that gives those lucky enough to reach Whistler Blackcomb the chance to make more fresh tracks and build more snowmen in the snow.
The Olympic organising committee promises that all venues are already completed and ready to host the world. So with the largest and most expansive terrain in North America, the best deals in years (daily lift tickets priced between US$ 52 to US$ 70)* and a celebration that will last all season long, there really is no better time to visit Whistler Blackcomb than now.
Another major plus is the improved transportation infrastructure and access from Vancouver on the beautiful Sea to Sky Highway. It is now less than two hours from the city's international airport to the slopes.
Log on to HotelTravel.com and check out great rates available for Vancouver hotels. Worth a look are Barclay Hotel (from US$ 57 per night), Ramada Inn and Suites Downtown Vancouver Hotel (from US$ 70 per night), Century Plaza Hotel & Spa (from US$ 106 per night), St Regis Hotel Vancouver (from US$ 112 per night) and Four Seasons Hotel Vancouver (from US$ 161 per night).**
Montgenèvre, France
Montgenèvre, a small French resort right on the Italian border, 75 minutes by road from Turin airport. This unpretentious, family-friendly resort has plenty of traditional Alpine charm, but the bars and shops, strung along the village's main road, mean it ticks all the boxes of a modern ski village.
Actually, it's one of France's oldest resorts. It was built in 1907, fashionable in the Thirties and revived when the 2006 Olympics were held in neighbouring Via Lattea.
Things have become more fashionable with the building of a boutique hotel and stylish self-catering apartments. And the town's mayor has re-routed cross-border traffic out of the main village, making it once again the quiet resort of yesteryear.
While the village of Montgenèvre itself is extremely friendly and attractive, it arguably lacks the postcard charm of the big resorts such as Courchevel or Mirabel. Yet the little resort scores well on the checklist of skiing musts for the family. There are enough slopes to suit a nervous beginner and plenty that are still challenging enough for more experienced skiers. Off-piste runs safely entertain thrill seekers looking to get off the beaten track.
St Moritiz, Switzerland
St Moritz is one of the most renowned ski resorts in the world, chic, elegant, multicultural and exclusive; it is situated at 5624 feet above sea level in the Upper Engadin. Its dry sparkling 'champagne climate' has become legendary and St Moritz is famous for is sun (itself a novelty for a ski destination), which shines on average for 322 days a year.
While trendy, hotels in St Moritz don't have to break your holiday budget. Affordable options available on HotelTravel.com include Crystal Hotel St Moritz (from EUR 89 per night), Europa St Moritz Hotel (from EUR 116 per night), Hauser Hotel (from EUR 130 per night), Badrutt's Palace Hotel (from EUR 157 per night) or the Kempinski Grand Hotel des Bains St Moritz (from EUR 226 per night).**
Free ski shuttle buses serve many of the ski resorts and will pick up skiers from their hotels and drop them directly at the slopes. Another option is to hire a car and make the short drive to the surrounding resorts.
For skiers looking to stretch their legs further, it's possible to ski from many surrounding St Moritz ski resorts over the border to Germany or Italy and back again too.
*lift ticket prices subject to confirmation from Whistler Blackcomb ski resorts.
** All hotel rates are as of 16 December, 2009, priced in US$ or EUR and subject to change.
About HotelTravel.com
HotelTravel.com is a leader in worldwide hotel bookings and a pioneer in online customer service, providing the inside track to the best deals and discounts for hotels in more than 100 countries. Founded in 1999, the company's multi-lingual website offers eight languages – English, Chinese, Japanese, French, German, Spanish, Italian, and Korean – supported by a 24-hour customer service centre staffed by native speakers in each language. The company employs over 300 staff with offices in Thailand, Malaysia and China.
# # #