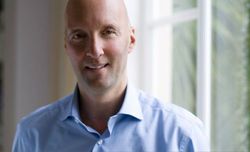 New York, NY (PRWEB) December 17, 2009
Children in the UK with a high risk of the childhood cancer neuroblastoma are set to benefit from a new international clinical trial which uses immunotherapy to help prevent the disease from coming back.
Mouli Cohen, international philanthropist and avid crusader against childhood cancer, said "The launch of this trial in the UK is really fantastic news. Early results from the U.S. trial found that children who received the immunotherapy treatment had less chance of the disease coming back two years later, compared with the patients who did not receive the immunotherapy. We need to build on these results and devise better immunotherapy approaches that improve survival further."
The phase III trial, which is set to begin in the UK this month, builds on early promising results from an American study which found that treatment with immunotherapy – boosting the immune system to fight the disease – improved the chances of survival significantly.
This immunotherapy treatment hunts down neuroblastoma cells that have survived conventional treatment by recognizing specific molecules on their surface. After sticking to the neuroblastoma cells, the antibodies then recruit the body's immune defenses to attack and destroy neuroblastoma cells, substantially reducing the chance of the disease coming back.
Over 100 children are diagnosed with neuroblastoma each year in the UK, the majority of which are under the age of five. Overall, six out of every 10 children are treated successfully, but for children with advanced forms of the cancer, it is very difficult to treat. Doctors estimate that around 40 children per year in the UK would be eligible for – and potentially benefit from – the new treatment.
"The neuroblastoma research community has worked incredibly hard to design a trial which is of world class standard," said Cohen. "I am very pleased to be supporting this effort, which will ensure that all children who could benefit from this promising new treatment can receive it."
About Mouli Cohen
Mouli Cohen is an entrepreneur and investor who has founded and developed successful ventures in the biotechnology, high technology, digital media and entertainment sectors. He has balanced his success in business with extensive philanthropic activities. Over the years he has supported children's charities, food programs, medical research, and the arts as well as education projects both in the US and abroad.
# # #