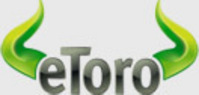 Traders whether novice or expert, enjoyed the eToro trading experience and also achieved significant success.
London, UK (PRWEB) December 18, 2009
eToro (http://www.eToro.co.uk) the fastest growing online financial trading platform has announced the winners of its first ever British Trading Challenge held from November 16th to December 1st 2009. Over 1,000 entrants from all walks of life joined the UK competition which invited contestants to learn foreign exchange and commodities trading basics, and gain skill using the practice mode on eToro's trading platform, while trading with virtual funds. Of the over 1000 entrants, 92% of which were men, the majority classified themselves as novice traders with no prior experience of financial trading.
Sajith Valiyaveetil, a 22 year old MBA student and part-time shop worker from London, clinched first place in the competition achieving a virtual Forex trading profit of £15,500. Commenting on his win, Mr. Valiyaveetil, who takes home £1000 in prize money said: "I discovered Forex while browsing the internet; I was searching for ways to increase my earnings online which wouldn't get in the way of my studies. I'm amazed to have won the trading challenge on my first try and I really think it shows that anyone can start trading Forex."
A professional poker player from Morecombe, Lancashire, Andrew Omara, age 43, tied for second place with trading profits of £6,300. A self-confessed 'gambler at heart' Andrew considers himself a beginner trader. "Prior to trading with eToro I had absolutely no experience. But I found the eToro platform easy to understand and control. It is very straightforward. I used all of the e-Tutorials which helped get trading Forex in a different perspective."
Third and fourth places went to Tamas Kalanyos age 35, a computer programmer from Hungary living in Dewsbury, West Yorkshire and now working as a factory worker and Leslie Wilson, a 45 year old property developer from Coventry in the West Midlands. Both consider themselves beginner traders.
Jonathan Assia, eToro CEO says: "We congratulate all who participated in the competition and in particular our top ten ranked traders. Feedback we have received from the contestants confirms that traders whether novice or expert, enjoyed the eToro trading experience and also achieved significant success. This is a testament not only to their newly acquired trading skills, but also the accessibility of our platform in providing educative, informative and highly accessible learning tools to enable anyone to trade the markets."
About eToro http://www.etoro.co.uk
eToro is the fastest growing platform for online Forex trading. With more than 1.2M customers and over 2,000 new unique customers registered per day eToro brings financial trading to life with its user-friendly platform and comprehensive toolboxes featuring instructional animations, e-tutorials, analytical tools and real time data feeds combine to facilitate financial trading for everyone from absolute beginner to expert trader.
The eToro website was re-launched to coincide with the inaugural British Trading Challenge which took place from the 16 November to the 01 December. The improved site delivers an array of new features including an enhanced visual feel, increased informative content, an expanded range of available languages and significantly improved site navigation. The enhancements aim to provide a more dynamic client-focussed experience and make Foreign Exchange - Forex trading even more accessible to new traders.
The eToro platform is currently available in English, Spanish, French, Italian, German, Chinese, Japanese, Arabic, Greek, Turkish and Russian.
For further information, contestant interviews and images please contact:
Dori Harpaz
eToro
pr (at) eToro (dot) com
http://www.eToro.co.uk
Monica Maron
Spicetree Communications
monica.maron (at) spicetreecom (dot) com
http://www.spicetreecom.com
###