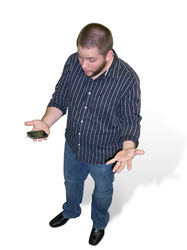 What makes this iPhone program different is that it's sold by Mission Repair and all service is handled by Mission Repair
Olathe, KS (PRWEB) December 21, 2009
Mission Repair, an award-winning repair center for popular consumer electronic products, announced today a special two-year maintenance performance guarantee service for the popular iPhone. The new program goes above and beyond the iPhone extended warranty available from the manufacturer by including coverage for broken glass.
"We are pleased to offer this maintenance performance guarantee coverage that allows iPhone users to protect their investment in the popular smartphone and not have to worry about the product failing or the dreaded cracked glass problem," said Ryan Arter, president of Mission Repair. "Our program has a 100 percent refund policy for the first 30 days, and we have been approved and fully backed by an established insurance company to give our customers even more peace of mind and confidence in the program."
Mission Repair's iPhone maintenance performance guarantee service includes full coverage for an iPhone for up to a two year period. Even if your iPhone is hit with a cracked digitizer, the program will cover it without any recurring monthly charges or deductibles. Customers that purchase the coverage also have the peace of mind that the skilled team of professionals at Mission Repair will make the necessary repairs onsite and it will not be outsourced to a different company.
"What makes this iPhone program different is that it's sold by Mission Repair and all service is handled by Mission Repair," Arter said. "Customers always want the experts advising in their repair situations and we have the best certified team available in the industry. We are extremely excited to offer the kind of iPhone protection that the market has been waiting for."
For more information on pricing and the coverage included in the Mission Repair iPhone maintenance performance guarantee service, please visit their website at http://www.missionrepair.com.
About Mission Repair
Mission Repair is an award-winning service provider that offers a full-lineup of repair services and upgrades for many portable electronics including iPods, iPhones, Cell Phones, MacBooks, MacBook Pros, PowerBooks and even iBooks. They offer many flat-rate services, repair liquid damaged units and always offer brand new parts in repairs. They also buy used customer units.
Mission Repair is accredited though the Greater Kansas City Better Business Bureau and is a Proud Member of the Olathe, Kansas Chamber of Commerce. Their technicians are Apple Certified Macintosh Technicians.
For more information on Mission Repair, including pricing on their repair services and the brand new maintenance performance guarantee service for iPhones, please visit them online at http://www.missionrepair.com.
Note: iPhone is a trademark and patented product owned by Apple, Inc. The Mission Repair maintenance performance guarantee is in no way associated with, or endorsed by, Apple, Inc. or the iPhone trademark or patent. Trademarks are owned by the respective firm.
###