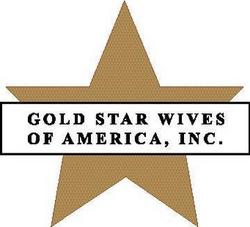 Our military personnel die believing their families will be cared for and receive support through survivor benefits and this Congress is backing up that belief with actions, not just rhetoric
Arlington, VA (Vocus) December 18, 2009
The Gold Star Wives of America, Inc. (GSW) today announced its deep appreciation for the overwhelming support of survivor issues shown by members of Congress. Record numbers have come out in support of S. 535 and H.R. 775, that would eliminate the offset of the Survivor Benefit Plan (SBP) by the Dependency and Indemnity Compensation (DIC) that unfairly offsets survivor benefits for widows(ers) receiving both, and H.R. 2243 that would realign DIC benefits with other federal survivor benefit programs, bringing them up to current standards.
"Our military personnel die believing their families will be cared for and receive support through survivor benefits and this Congress is backing up that belief with actions, not just rhetoric," said Vivianne Wersel Au.D., GSW Government Relations Committee Chair. "Working closely with Congress, the Administration and other members of the military coalition, we are delighted to see bi-partisan support of military family survivor issues. We will continue our efforts to build awareness and support for these and all issues impacting military families who have lost a loved one as a result of their military service to our country and to ensure their sacrifices made are honored."
H.R. 775 and its Senate counterpart S. 535 would eliminate the requirement for reduction of survivor annuities under the SBP to offset the receipt of DIC. H.R. 775 currently has 310 co-sponsors and S. 535 has 54 co-sponsors. For a full list of co-sponsors and explanation of the legislation, please visit the links above.
Two survivor benefits, SBP and DIC, are provided to military widows(ers) and their children for separate and distinct purposes. However, when a widow(er) qualifies for both survivor benefits, the Department of Defense offsets the SBP by the amount of the DIC received, negatively affecting the SBP with a dollar-for-dollar offset. For many widow(ers), and especially those whose military spouses were a lower rank (E-5 or below), this offset greatly reduces or totally eliminates the SBP. Approximately 53,300 widow(ers) are affected by this offset.
H.R. 2243 would bring into alignment DIC military survivor benefits with other federal survivor benefit programs. H.R. 2243 would also eliminate the DIC offset to SBP.
GSW has over 10,000 members nationwide with 60 local chapters. Please visit http://www.goldstarwives.org or support the efforts of our organization on Facebook by becoming a fan of Friends of Gold Star Wives. For further information, please contact Vivianne Wersel, Au.D. Chair, Gold Star Wives Government Relations Committee, please call (703) 351-6246.
About GSW
Gold Star Wives of America is an organization of widows and widowers whose spouses died while on active duty in the military services or as the result of a military service connected cause. Gold Star Wives was formed during World War II to provide support for the spouses and children of those who lost their lives while serving in the Armed Forces of the United States. It is a congressionally chartered, non-profit veteran's service organization. Eleanor Roosevelt was a member and one of the original 15 signers when the organization was incorporated in the State of New York in 1945. For more information, please visit http://www.goldstarwives.org.
###