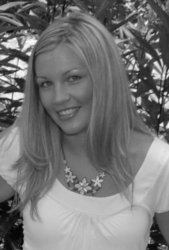 The Graduate Gemologist designation is instantly recognized by gem and jewelry professionals as a hallmark of accomplishment, credibility, and distinction without parallel in the industry
Saint Paul, MN (Vocus) December 18, 2009
Abbey Nicole Zwach of Esslinger and Company has completed a comprehensive, five-course program in diamond grading and gemstone identification and evaluation from the Gemological Institute of America (GIA), and independent nonprofit organization recognized as the worlds foremost authority in gemology, and was awarded the Institute's prestigious Graduate Gemologist diploma.
This diploma has long been regarded as the jewelry industry's highest academic credential. Graduates of the GIA Gemologist program pursue careers as wholesale diamond buyers, independent appraisers, jewelry retailers or executive professionals.
GIA GG provides unparalleled training in the gemology field of study and it not only establishes your credentials, it introduces you to a network of knowledgeable professionals to learn from and connect with. The G.G. accreditation is the highest level of achievement in the gemology study. GIA's G.G. Diploma Program combines GIA's Graduate Diamonds Diploma Program, GIA's Graduate Colored Stones diploma program and GIA's Gemstone Identification, and Diamond Grading Program. This dedication to quality in learning and production requires dedicated staffing, industry-specific curriculum development, specialized coaching, diamond grading, and gemstone identification and evaluation.
"The Graduate Gemologist designation is instantly recognized by gem and jewelry professionals as a hallmark of accomplishment, credibility, and distinction without parallel in the industry," said GIA Dean of students Susan B. Johnson.
GIA, established in 1931, has translated its expert knowledge into the most respected gemological education available In 1953, the Institute created the International Diamond Grading System" which, today, is recognized by virtually every jewelry professional in the world. Through research, education, gemological laboratory services, and instrument development, the Institute is dedicated to ensuring the public trust in gems and jewelry by upholding the highest standards of integrity, academics, science, and professionalism.
Abbey is the second full time gemologist on staff at Esslinger and brings an additional 10 years hands on experience and training to our staff bringing the total to over 60 years of valuable gemstone industry experience. Esslinger Company has a full Gemological Laboratory on the premises where the use of state of the art equipment and gemology tools goes above and beyond traditional learning environments.
Esslinger Company believes learning is a life-long process. Our commitment to employee development is one way we deliver the best results to our employees and to their customers. As the demand for trusted and knowledgeable suppliers continues to grow, Esslinger continues to invest in additional resources to improve our knowledgeable service to our customers worldwide and helping offer quality jewelry supplies.
###