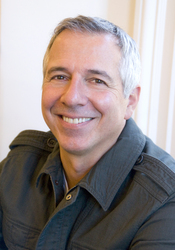 For many years we have asked ourselves what could be done with the mountain of hair clippings we sweep up each week, and now we have found a great answer.
Boston, MA (PRWEB) December 18, 2009
Michael Roffi, owner of Roffi Salon, one of Boston's premier Newbury Street salons, is leading the green salon revolution in Boston. Roffi has made a major commitment to being the most eco-friendly salon in the city through a variety of means, such as providing eco-friendly services and products, using renewable energy, and recycling 90% of its solid waste.
Now, staying at the eco-friendly 'cutting edge', Roffi Salon enrolled in a program that repurposes discarded hair clippings to create mats for oil spill cleanups. A newly discovered tool in the environmental arsenal, these mats offer a renewable and efficient method of cleanup for the 2,600+ oil spills that occur each year around the globe.
"Our clients want to look and feel beautiful," comments Michael Roffi, well-known in Boston as a leading stylist with a philanthropic bent. "Now our clients can also feel confident that we are doing everything we can to keep the planet beautiful. For many years we have asked ourselves what could be done with the mountain of hair clippings we sweep up each week, and now we have found a great answer."
A host of amenities offered at the salon adhere to Michael Roffi's green philosophy. Beverages are served in glassware or porcelain cups, to reduce the use of disposable plastics. The salon forgoes bottled spring water to further reduce plastic waste, serving filtered water and organic fair trade coffee. All plastic materials, magazines, newspapers and metal containers are recycled, reducing the salon's landfill waste by a staggering 90%. Even the color cans, tubes and foil used in coloring hair are recycled.
Roffi Salon also participates in the NStar Green program, which offers electricity from a specially designated source, originating at the Maple Ridge Wind Farm in Upstate New York. "People are surprised when we tell them we pay a premium price for choosing to use renewable energy sources," Roffi says. The salon also uses Energy Star rated and eco-friendly appliances, including efficient hand-dryers that eliminate 100% of paper towel waste.
In addition, the salon offers cruelty-free and eco-friendly hair and beauty products as alternatives to those found in the standard salon arsenal. Roffi is the only Newbury Street salon to offer Dr. Haushka skin care products, which are derived from plant materials and packaged with recycled and biodegradable materials. The salon also stocks the Davines line, consisting of zero-impact carbon-neutral products, and the Rene Furterer line, made from plant-based materials.
Michael Roffi has been encouraging other salons on Newbury Street to join him in his efforts. "Together we could make a huge difference. For example, we could pool our recyclables in a single storage area for pick-up to make it easier for everyone...and easier on the earth."
For additional information, please visit RoffiSalon.com or call 617-536-9600.
Editor's Notes:

Additional photos and background available on request.
Interviews with Michael Roffi and visits to the salon are encouraged and can be arranged.
###