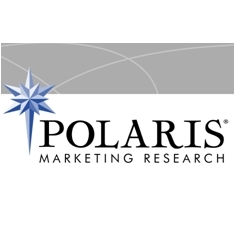 We are very proud that Debra shares her expertise and knowledge with others in the marketing community
Atlanta, GA (PRWEB) December 20, 2009
Polaris Marketing Research, Inc. (polarismr.com) announced today that senior vice president Debra Semans will be teaching several classes and workshops for the American Marketing Association in the first half of 2010.
"The AMA does a great job of providing training for marketers and I am delighted to be associated with the organization and to teach these classes," said Ms. Semans.
The following classes are scheduled:

February 18 – 19, 2010, Brand Boot Camp in Philadelphia, Pennsylvania
March 11 – 12, 2010, Brand Boot Camp in Toronto, Canada
April 6 – 7, 2010 in Charlotte, North Carolina
The Brand Boot Camps are intensive, hands-on day-and-a-half workshops that review the basics and fundamentals of branding. Ms. Semans also will be a featured speaker at the following AMA events:

March 22, 2010, Marketing Management Conference, Denver, Colo. Ms Semans will speak on "Online Research Techniques" at a two-hour workshop
June 9, 2010, Spotlight Forum: Internal Marketing and Branding: Sharpen Your Competitive Edge By Integrating Internal Branding and Internal Marketing," a one-day seminar with Sybil Stershic of Quality Services Marketing
"We are very proud that Debra shares her expertise and knowledge with others in the marketing community," said Polaris Marketing Research president and founder Jan Carlson.
About the Marketing Research Company, Polaris Marketing Research:
Founded by Jan Carlson in 1989, Polaris Marketing Research is a full-service firm that provides state-of-the-art online interactive marketing research reporting, interviewing and data collection, quantitative and qualitative research expertise and personalized project management.
Atlanta-based Polaris Marketing Research is affiliated with the Council of American Survey Research Organizations, the American Marketing Association and the American Society for Quality.
For more information, call Dianne Hill at 404-816-0353 or visit us at polarismr.com.
To hear the latest on what industry leaders are saying about marketing as it pertains to marketing research, visit our blog at themarketingdialog.com
###