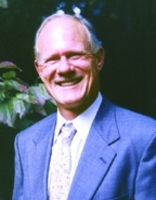 "Bill has been an invaluable part of the Wolf Trap family," said Terrence Jones, president and CEO of the Wolf Trap Foundation for the Performing Arts.
Vienna, VA (Vocus) December 19, 2009
William J. Crockett, Director of Wolf Trap National Park for the Performing Arts, will retire in January following 31 years of service. During this time Crockett has played an important role in protecting and preserving the park in support of founder Catherine Filene Shouse's mission. He oversaw many transitions and changes to the park and facilities, including improvements to parking lot and roadway infrastructure, as well as a major renovation to the Filene Center Plaza completed in 2008. During his tenure, more than 10 million people visited Wolf Trap, reporting nearly 100% satisfaction, according to statistically relevant surveys conducted periodically by the Parks Department.
"While I am very thankful for and proud of the changes that took place during my time—and there have been many improvements— I'm most proud of things that have remained the same," said Crockett. "For example, Mrs. Shouse's original farmhouse, which some portions date back to the late 1700s, looks the same today as it did when Wolf Trap became a National Park in 1966. I hope that if I come back in 20 years, this house and the smokehouse and the meadow will still look the same. I considered my primary responsibility to be protecting the things that were important to Mrs. Shouse and to so many people who treasure Wolf Trap."
Crockett joined Wolf Trap as a supervisory park ranger in 1983 and was promoted four times during his tenure. He was named director in 2000. Among his many responsibilities, Crockett managed the park's internal and seasonal staff, as well as hundreds of volunteers each year—who work a combined total estimated at 40,000 hours—during the summer season. Other areas under his leadership include regular park tours featuring backstage access to the Filene Center, nature walks, and a Junior Ranger Program that encourages youngsters to learn about the park and the performing arts.
His love for the park and dedication to his job have been clear since he started—evident through his regular attendance at shows. He attended more than 1,600 performances during his career, making sure that operations ran smoothly from start to finish and that visitors had a safe, positive experience.
As the only national park for the performing arts, Wolf Trap is part of a unique private-public partnership in which the National Park Service works closely with the Wolf Trap Foundation. Crockett credits this partnership with creating the magic behind Wolf Trap by combining the different skills, abilities, and knowledge of both organizations.
"Bill has been an invaluable part of the Wolf Trap family," said Terrence Jones, president and CEO of the Wolf Trap Foundation for the Performing Arts. "He has always gone the extra mile to make Wolf Trap a special place that is treasured by people across the region and country. We greatly appreciate all of the time, work, and love Bill has devoted to Wolf Trap."
About The Wolf Trap Foundation for the Performing Arts
The Wolf Trap Foundation for the Performing Arts is a non-profit organization founded by Catherine Filene Shouse (1896-1994) that produces and presents a full-range of performance and education programs in the Greater Washington area, as well as nationally and internationally. Wolf Trap is home to two performance venues, the Filene Center—America's National Park for the Performing Arts— and The Barns. The Filene Center, which operates in partnership with the National Park Service, is a 7,028-seat outdoor pavilion that showcases an extensive list of diverse artists, ranging from pop, country, folk and blues to orchestra, dance, theater and opera, as well as multimedia presentations from May through September each year; The Barns operate year round. The Wolf Trap Opera Company is one of America's outstanding resident ensemble programs for young opera singers. Wolf Trap's education programs include the nationally acclaimed Wolf Trap Institute for Early Learning Through the Arts, scholarships, master classes, and internships. Visit the Wolf Trap Web site at http://www.wolftrap.org for more information. Terrence D. Jones is president and CEO of the Wolf Trap Foundation for the Performing Arts.
# # #