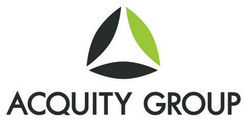 "There are already thousands of registered Scouts using the new website, and more than 18,000 avatars created since the feature launched," said Mark Redwood, an Acquity Group Director. "Trail's End realized it was missing a key opportunity to help Scouts
Chicago, IL (PRWEB) December 21, 2009
Acquity Group, a leading services firm focused on digital solutions, announced today that along with eCommerce platform vendor ATG, it has launched the new Trail's End website. The website's improved features and functionality, enhanced visual design, and online purchasing capabilities aim to better serve and communicate with popcorn enthusiasts.
Trail's End supplies the popcorn for the annual Boy Scouts of America and Scouts Canada fundraiser.
The company wanted to extend their presence online to more effectively help local Scouts reach their target audiences. Trail's End recognized that their website needed a new visual design and an enhanced eCommerce offering, but also wanted innovative ideas for how to better promote the products that support local Scouting across the country. Based on their strong industry experience and strategic vision for the brand, Acquity Group was engaged for the site redesign and eCommerce integration initiatives.
"As a leader in the popcorn business, we strive to produce the best possible products available," said Elizabeth Weaver, Director of Marketing for Trails-End.com. "We actively listened to consumers and realized that we needed to better communicate our popcorn products online, making it easier for them to find certain varieties and make purchases."
Acquity Group recommended an implementation of an ATG-based eCommerce solution, as its robust and scalable software would allow Trail's End to manage a personalized solution. Along with a visual redesign and addition of online purchasing capabilities, the site also boasts features such as social media integration.
After a sixth-month engagement with Trail's End, Acquity Group launched the new site in June 2009, and continues to add new features.
Most recently implemented is an interactive tool which allows Scouts to build a unique e-mail avatar for personalized online popcorn sales. Scouts can target family and friends across the country with their customized avatar, which appears when a recipient receives an e-mail invitation to buy popcorn and support the local Scouting program.
"There are already thousands of registered Scouts using the new website, and more than 18,000 avatars created since the feature launched," said Mark Redwood, an Acquity Group Director. "Trail's End realized it was missing a key opportunity to help Scouts in reaching consumers online. With their strategic decision to pursue unique features like the e-mail avatar, they are engaging a new audience of potential popcorn buyers."
Visit the new site at http://www.trails-end.com.
About Trail's End:
Trail's End popcorn and other snacks, sold exclusively through Boy Scouts of America and Scouts Canada as a fundraiser for local Scouting, is produced by Weaver Popcorn Company, Inc., one of the largest producers and manufacturers of popcorn products in the world. An 81-year-old, family-owned company, Weaver Popcorn distributes its products in more than 90 countries. Weaver Popcorn has been supplying popcorn to local Scouting for their annual product sales for 28 years.
About Acquity Group:
Acquity Group delivers award-winning, tailored solutions to elevate brands and businesses by maximizing the digital channel. Acquity Group's innovative strategy, marketing & design, IT planning, and commerce & content services are the cornerstone of effective digital communication for today's leading brands. Acquity Group is headquartered in Chicago and has offices in Irvine, CA; Los Angeles, CA; Overland Park, KS; Scottsdale, AZ; and Dallas, TX. To define a unique perspective for your business, contact Acquity Group at http://www.acquitygroup.com.
# # #