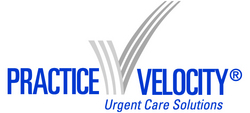 "This patent protects the unique urgent care EMR functionality of Practice Velocity."
Belvidere, IL (PRWEB) December 20, 2009
The US Patent Office has issued a patent to Practice Velocity® Urgent Care EMR for its Practice Velocity Template (PiVoT™) system.
Over 600 urgent care centers use the PiVoT system for charting and coding. Physicians use PiVoT to document on paper templates. After scanning the SOAP note templates into a computer, they are transmitted across the Internet to the Practice Velocity servers, where coding data is extracted from the scanned images. The Practice Velocity software analyzes the data for E/M, CPT, HCPCS and ICD-9 codes. In 98% of visits, PiVoT produces suggested codes within three minutes.
Practice Velocity CEO David Stern, MD said: "This patent recognizes the uniqueness of PiVoT and this gives the protection of the US Government for the intellectual property rights of Practice Velocity."
PiVoT is fully integrated with Practice Velocity Management (PVM™), a full-service practice management system made specifically for urgent care centers and occupational medicine clinics. PVM allows for patient registration, insurance entry, real-time insurance eligibility verification, credit card billing, automated input of codes from PiVoT, electronic remittance, electronic billing and systematic collections on accounts.
Practice Velocity systems are designed by urgent care professionals, who test them in live urgent centers. The Practice Velocity system designers have a more than 100 years of urgent care experience. In 2009, more urgent care centers (>600 urgent care centers in 47 US states) use Practice Velocity systems for charting and coding than any other system. PV billing, as service division of Practice Velocity, uses these software solutions for urgent care billing in 85 urgent care centers.
Those interested in scheduling a web demo of Practice Velocity urgent care EMR may call 815-544-7480 or e-mail to info (at) practicevelocity (dot) com.
###